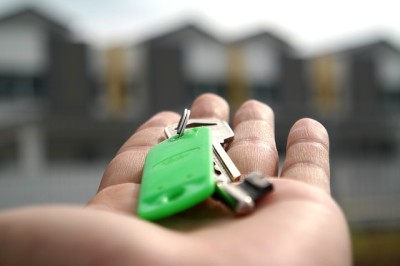 Real estate investments are very lucrative because the rental market is very competitive right now and you can charge a good rate.
But you will only see good returns on your investment if you choose the right tenants, and that's something that a lot of property owners get wrong.
If you pick bad tenants, you're far more likely to have issues with people not paying the rent on time, and you will have to spend more money on repairs and decorating if they don't look after the property very well.
Unfortunately, you can never be entirely sure about a tenant until you move them in, so there is always some level of risk there. However, if you follow these steps, you should be able to find reliable tenants for your rental property.
Use A Property Management Company
When you have been renting houses out for a while, you get to know how to spot the good tenants and distinguish them from the bad ones.
But if you're new to real estate and you don't have that much experience, you might not have the experience to know which tenants are going to cause you trouble. That's why it's a good idea to go through a property management company if it's your first investment property.
They will help you with advertising the property and sourcing tenants and they can check them as well, so you reduce the chances of bad tenants.
Design The House Around The Tenants That You Want
Before you start advertising the property, you need to think about the kind of tenants that you want in the house. Do you want to rent out to young professionals or families, for example?
People tend to find that families look after the property a bit more but they might not be as reliable when it comes to the rent. There are pros and cons to all types of tenants so you need to consider who you want to live in the property.
Once you have decided that, you need to think about what tenants want in a property so you can design it in a way that attracts the tenants that you want.
Run A Credit Check
This is a very important step because it will give you a sense of how responsible the tenant is with their money and whether they are likely to pay the rent on time. If you run a credit check and find that they have excellent credit, you don't really have anything to worry about.
But if they have very bad credit, that suggests that they have a habit of missing payments. That's not the kind of tenant that you want to live in your property because it's likely that they will miss the rent.
If you are unsure about a tenants credit history and there are a few things that concern you, it's a good idea to ask for a larger deposit upfront so you can give yourself some protection.
Run A Criminal Background Check
Even if they have great credit, that doesn't mean that they're a reliable tenant because they may not look after the property and leave it in a good state when they move out.
That means that you will be spending a lot of money repairing and decorating the property again before you can move new tenants in. If you do a criminal background check on a potential tenant before you let the property, you can see if there is anything that you need to be concerned about.
This is also important because you do not want to rent the property to somebody that will use it to conduct criminal activity there.
Check Their Rental History
The best way to find out about a tenant is to ask their previous landlords. You should ask tenants to provide the details of the last two landlords that they have rented from.
If you get in touch with them, you can ask whether the rent was paid on time each month and what kind of state the property was left in afterward. Most landlords will be upfront with you and let you know if there is anything you need to be aware of.
You should also ask about their reason for moving out and their relationship with the neighbors. Even if they look after the place and pay rent on time, it causes you a lot of problems if they have regular disputes with neighbors.
You need to follow these steps when choosing tenants to make sure that you find somebody reliable that will look after the house and pay the rent on time.
What are you doing to find reliable tenets for your property?