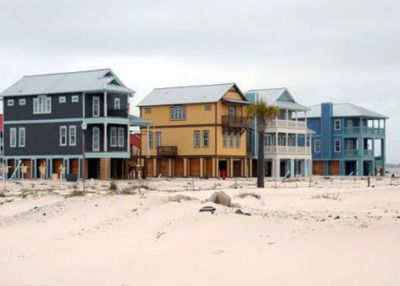 There's no such thing as a one-size-fits-all season when buying a home; it all depends on the buyer.
However, there are a few points to consider before purchasing a house.
For example, how does the household up during the bitterly cold winter months? Is it well insulated? Is there a chance the pipes have corroded as a result of the harsh winter season?
Today, we'll look at a few things to think about while buying a home in the winter.
Fewer Competitors
Few individuals like to leave their homes during winter since house hunting is less fun. However, while winter isn't the best season to sell your home, it's the best time to buy one. You will have fewer competitors in the winter and a greater chance of getting an offer approved.
If you're looking to buy in winter, look for homes that have been on the market for a while since you might be able to find a seller who will accept a lower offer.
There's a lower chance you'll be outbid. There are fewer people vying for homes. In winter, you'll have fewer options, but you'll have a higher chance of having your offer accepted.
A House's Ability To Withstand the Elements Is Demonstrated in Winter
It's best to inspect a potential home during winter. First off, it's more difficult to see if the house will be able to resist the harsh winter weather if you're house hunting during the summer.
When looking at a property in the cold season, you may note how drafty the windows are and how chilly the bedrooms can be. In winter, you can tell if the home's heating system is operating or heat can be retained.
What is the state of the city roads that lead to your future home? Driving there during the winter will give you all of the information you need to make an informed decision.
The Type of Backyard
Backyards come in a variety of shapes and sizes, with features such as flower borders, lawns, shrubs, and foundation planting. In the front, there could be a driveway and fencing around the walkways.
Not to mention, there are various backyard structures to consider, in addition to backyard landscaping such as a gazebo, greenhouse, patio cover, or a pool house.
In summer, maintaining these wonderful features is much easier. It's a different story in winter. Not all flowers and plants can tolerate the cold. Some can include winter flowers like cyclamen or Helleborus, which can withstand the cold while still looking beautiful.
If you have a pool, you'll need to make sure the water is correctly balanced before removing pool equipment. Then, reduce the water level after cleaning and backwashing the filter.
Next, drain the pump, filters, heaters, and chlorinating equipment from your chlorinating system. Last, but not least, drain your chemical feeder and place a cover over your pool. All of this is to get your pool ready for the winter season.
When buying a home in the chilly season, it's important to have a little more money set aside to cover the cost of winter prepping your home.
It's Normally Less Difficult To Hire Movers
Most people move during the warmer months of the year, so it might be more difficult to find movers. It could even cost more because they're in higher demand. So, while it's off-season, it's the best time to relocate and find movers who can help you right away at a lower rate.
Because buying a property is such a huge investment, you'll want to save money wherever you can; you may even be able to negotiate the movers' price so that you can save some money to renovate your home later.
You Might Be Able to Close Faster
Realtors will pay greater attention to you since winter is a slower season. House hunters typically bombard real estate agencies during the busy months. It can be difficult to get the finest service from a realtor who is overbooked in the middle of the summer.
Once you find your home, your mortgage broker may be backed up for days or even weeks during the busy spring and summer months; they'll be unable to devote as much time to finish your documentation.
This is why it's best to buy a house in the wintertime so you can close quickly and know your broker isn't swamped.