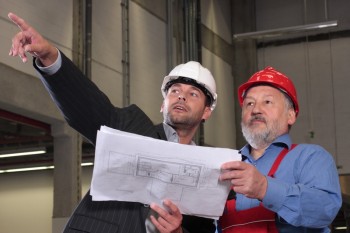 Building a new home or having a renovation on an existing home can be a very large investment. When having a project completed, you will likely need to hire a contractor to complete the project.  In fact, I had to provide this for my contractor last year when I was building my house.
In order to ensure that your project is protected financially, you will need to ensure that the contractor has all of the insurance coverage that they need. There are five important things that your contractor's policy should cover.   Below is a list of things they required to be covered while building my house.
General Liability – The most important part of the coverage that needs to be included in your contractor's policy is general liability insurance coverage. This type of coverage will cover the contractor in the event that someone is injured while working on your home.
If someone is injured due to neglect or an accident and the contractor is not covered by relevant contractors insurance, the plaintiff in a lawsuit may next look to you as the property owner to pay for any damages. This could end up costing you or your insurance company significantly.
Builder's Risk – Builder's risk insurance is another type of coverage that your contractor should have. A builder's risk insurance policy will protect and insure a building that is either being built or renovated.
This will cover the building, all parts, and equipment that go along with the construction project. You should ensure that the contractor has this type of coverage until the project is complete and is fully covered under your insurance policy.
Errors and Omissions – The third type of insurance that should be covered is errors and omissions insurance, or E&O insurance. When completing a project, contractors may make mistakes during the construction or renovation process. In some cases, this type of mistake could require significant repairs to complete.
Since it would be expensive to complete these repairs, contractors should carry E&O insurance to ensure that the insurance companies for any mistakes or omissions that are made will reimburse them.
Pollution Liability – Another type of coverage that you need to make sure is in your contractor's insurance policy is pollution liability coverage. Depending on the work that the contractor is completing, they could be moving some heavy equipment or hazardous chemicals on to your property.
If an accident occurs, and there are spills of oil or other chemicals, it could ruin your soil, which can be very expensive to fix. Most policies do not include pollution liability, so your contractor will need to have a separate side policy to cover this.
Wrap-Up Insurance – If you are having a major project completed in your home, there is a good chance that you will have a general contractor and many other subcontractors completing jobs at your home. While the general contractor could have plenty of insurance coverage, it does not necessarily mean that every subcontractor is covered.
In order to protect themselves from having an uninsured subcontractor, the general contractors should get a wrap-up insurance policy, which would provide coverage to all contractors and subcontractors that are working on the project.
 Final Thoughts…
In conclusion, ensuring that your contractor has plenty of insurance coverage is very important. There are five types of insurance in particular that all contractors should carry. A great place that a contractor could find any type of coverage that they need is through http://econtractorsinsurance.com
Were you ever required to have contractors insurance when building your house?

References
http://econtractorsinsurance.com/builders-risk/