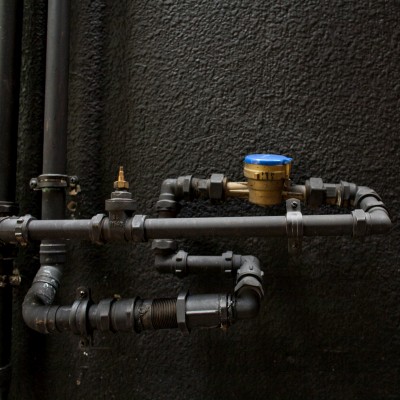 Plumbing is an essential component in any home.
It is often considered the backbone of a property because without it people would be without a proper water supply, without heating, and without any sanitation facility.
#1 Keep Some Plumbing Supplies on Hand
Therefore, it is highly recommended that individuals keep a basic level of plumbing supplies in their home in the instance that they should need to repair something. This is especially important in terms of property management for landlords and their rental properties.
Of course, if there is a big problem or something you do not understand then it is best that you call a professional. Nevertheless, for basic plumbing problems, it is always a good idea to have the tools handy to see if you can fix the issue yourself without having to pay a significant amount of money for plumbers to come to your home.
#2 What to Keep On Hand
There are several basic plumbing problems that an individual will be able to fix themselves. The following are examples that you may experience in your home; a leak on one of your taps, a dropped valve may be full of grit, a non-return valve may be frozen, a leaking service valve – or any compression fitting for that matter, and more.
These are all basic issues that can be fixed without any extensive plumbing knowledge. Therefore, you need not waste your money by calling out a professional plumbing service.
As mentioned earlier, it is, therefore, advisable that you keep a basic box of tools in the instance that one of these issues occurs. This toolbox should consist of four basic yet essential plumbing supplies. These are; an adjustable spanner, grips (otherwise known as pliers), a flat screwdriver and a screwdriver.
These four tools will be advantageous for any basic plumbing problem that arises and thus will prove to be worthwhile. Some websites offer the option to buy a basic toolset rather than purchasing all four goods separately; this is a good option as is likely to save you some money too.
#3 Go Online Not Offline to Find Your Supplies
When it comes to buying plumbing supplies it is highly recommended that you make your purchase online. This is because you will be able to view all of the options easily in one place and thus it is easier for you to make a decision regarding what to buy. Moreover, online stores tend to have more choice as well.
When it comes to deciding where to buy your tools from there are several things that you should consider. First and foremost, make sure that the company has a contact method that is easy to utilize. After all, you may need advice regarding a plumbing issue or what tools you need to buy.
In addition to this, make sure you read the delivery options before you place an order. If you have an urgent issue then you will obviously need to make sure you go for an e-commerce store that boasts a next day delivery option.
A final point worth noting is whether the business provides a price-match offer, this is not a necessity yet it is desirable because it ensures you benefit from the cheapest prices.
Final Thoughts…
All in all, it is recommended that you keep basic plumbing supplies in your home as you never know when a basic issue may need fixing. Remember to use the advice in this article to ensure you buy your tools from the best company.
Do you keep extra plumbing supplies on hand?