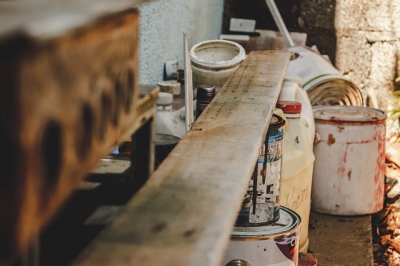 Many of us will go through a few different homes in our lives. From the house, you grew up into your first apartment, your starter home, and then the house(s) that you live in while you're growing up, starting a family, and finding your feet without adulthood, the average person could live in a dozen or so homes in their lifetime.
We do this working towards a future goal, which is what many of us will refer to as our forever homes. And we'll often spend some time thinking about what that forever home will look like.
But before you know it, you could be getting closer and closer to finding out. Because when you find yourself in need of a home upgrade, you may get to the point where you're ready to build your dream house.
When you're doing well financially in life, and you're ready to get a home that will be where you bring up your children and enjoy most of your adult life, it's a really exciting prospect to be able to build your own dream house.
However, it can be quite a big job and that often scares a lot of people off. But if you have the budget available and you have that goal in mind, you can make it work. You just have to ensure that you're getting the best value at every stage of the project and you should find it quite easy to manage.
So let's take a look at what could help you out here.
Save For A Healthy Down Payment
Before you get ahead of yourself, you need to find your feet with the financials first. Just like buying a house, you need to have cash available.
And when it comes to wanting to buy land or build a property yourself, you'll often need a much healthier down payment. For advice on exactly how to do this, you can see BTT for more details.
At the same time, it's also going to help you if you have a good credit rating, as you'll find you'll get a much better mortgage rate if your credit score is good.
Do Your Research On The Land
Next, you're going to want to put a bit of research time in. And this can sound a little boring, but if you're going to be able to get this project right and get the most out of it, then you need to find the best piece of land for the job.
And it's always good to do your research, and know that you're buying in a good area and that you won't pay over the odds for it. Additionally, you'll want to perform an nsps survey to make sure everything is zoned properly.
Hire A Good Architect
When you've found your land, you're going to want to get an architect. Finding a good architect may take time, and it's important to make sure you work with someone that you trust, and that knows exactly what you're looking for in your property design.
They will also need to get your plans drawn up so that you can submit them. You may want to do this at the same time as searching for land and applying for your permits and planning applications.
Shop Around For A Contractor
When it comes to hiring a contractor for the project, make sure that you shop around. It's incredibly important that you also find someone you trust here, that you know will do a professional job, and that you can hire for the right price.  These builders in Essex area great idea no matter what you have in mind.
So get a range of quotes before you decide.
Related Article: The House Building Proces Step by Step: A Complete Guide
Let Them Project Manage
Working on a big project like this is a lot of work. So it's not always something that you'll want to project manage yourself.
However, hiring an additional project manager is an additional expense, so it's often great to find a contractor that can project manage the job for you (or a designer, but we'll discuss that further in the final point).
Use The Best Materials
It's important to remember that you're trying to build your dream house, so as much as you'll want to get the best value for money, you don't want to scrimp on quality.
So be sure to research the best materials for the project, which you can visit Varner Pipe for more details on. With the right materials, your home will be built to the best specification.
Be Realistic With Your Time Frame
It's common for you to want your project to be done as soon as possible, but you really don't want to rush it. Building a house takes time, and you need to keep that in mind.
It's important to wait for the right people to do their work, for the right materials to arrive, and for your project to generally come together in the right way. So be realistic with your time frame.
Work In Everything You Want
You definitely want to get the best value possible when you're building your home, so it's always a good idea to do everything at once.
You may think that you're budgeting better when you're delaying other projects at a later date. However, you may be able to get a discount or a better price by doing it all at once.
So whether you want a pool or a stable block, work it all in now and you should get the best value.
Shop Around For Your Fittings
When it comes to getting the right pieces into your place, be sure to shop around and find the right stuff. If there's a particular kitchen counter you want, do your research, find the right price, and wait for it.
Don't cut corners or choose unsuitable options. As long as you're putting time into your decisions, you'll be able to get them at a great price.
Work With One Designer
And finally, it's important to remember that getting the best value isn't about cutting corners or choosing the cheapest option. It's about making smart decisions and getting the best end product, i.e. your perfect forever home, for a good price.
So, if you're not great with interiors, you might like to consider hiring a designer, and you'll find more details about that on Freshome. You may even find that one designer can do your interiors and exterior (including landscaping), or even project manage for you to get the best finish.
Are you planning to build a house anytime soon?