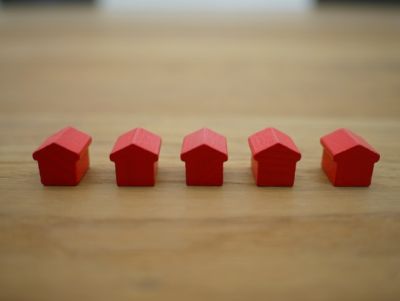 At first, it's hard to imagine how the pandemic can have a dramatic effect on the real estate sector.
After all, people will continue to buy homes because we all need to secure a roof above our heads. It's a given fact that doesn't change, even in the midst of a health crisis.
The National Association of Realtors reported a record increase of 24.7% in the sales of pre-owned properties in August 2020. In other words, realtors are unlikely to face issues when it comes to selling and renting properties.
However, the market expectations have evolved. A lot of buyers are more cautious of large investments as many businesses face an uncertain future.
Additionally, physical visits and interactions are slowing down.
The pandemic fears are likely to persist for a long time even after the introduction of a vaccine roll out in the US. Consequently, realtors need to go above and beyond to reassure, convince, and win clients.
Second to none customer attention
Some potential buyers or tenants will approach the market cautiously, stalling as they face decisions or new information. For realtors, there's a unique opportunity to create a post-pandemic statement that makes the agency stand out.
Using social media activities to engage with clients and remind them of all covid-friendly measures can help soothe some of their worries. It's a good idea to hire a professional social media manager who can answer queries in real-time.
Another great addition to your real estate agency is a post-pandemic USP. Your unique selling proposition needs to include reassuring covid-focused statements, such as boasting about a new partnership with covid-trained removalists.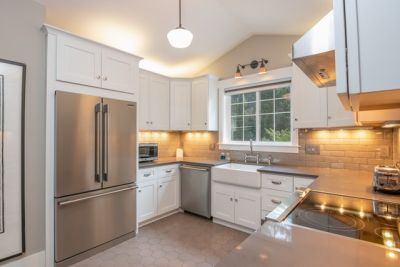 More people, but less office presence
There's no denying that real estate is a business that requires face-to-face interactions. Potential buyers seek a trustworthy relationship with realtors as they're about to make a price offer. Tenants, landlords, and property sellers also find personal interactions reassuring.
As such, as agencies are reopening for safe meetings, it's important to keep the office ventilated and spacious. Yet, no company can grow without new staff. A talented assistant, for instance, can free up time for realtors to nurture relationships with their clients.
In order to maintain a clean and roomy office, you could consider hiring a real estate virtual assistant who will provide the same service without coming to the office. For your clients, it means better follow-up and interactions and yet no covid fear.
Virtual visits only
Virtual visits are not a novelty, but the pandemic has increased digital initiatives. For vulnerable clients, virtual visits can be a game-changer.
Therefore, it's time for all real estate companies to consider the acquisition of 360-degree cameras that can bring property photos to life. Professional photographers can also offer the service at a cost. However, small agencies would benefit from investing in the new tech.
It can be helpful as well to consider partnerships with designers and software engineers who can help to include augmented reality elements to the property images, such as showcasing dimensions or offering a range of neutral paint colors to take the attention off bold decors.
While the pandemic hasn't put real estate agencies at risk, it highlights the need for realtors to engage with their clients on a covid-safe basis. Vulnerable buyers, investment-anxious individuals, and interaction-shy clients will need to be targeted by new strategies.
In a post-pandemic world, realtors can't pretend that the health crisis hasn't forever changed their clients!