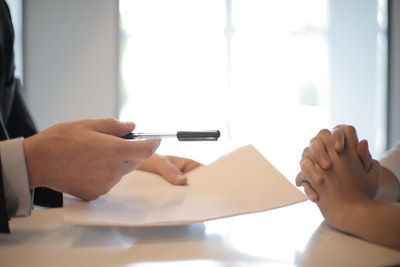 Most people assume that estate planning is irrelevant if you are young and don't have many assets.
After all, you just don't have that much valuable stuff to distribute in the event of a tragedy.
But the reality is, there are some compelling reasons to plan your estate, even if you are still living at home and only just turned 18.
Powers of Attorney
The first step for most younger estate planners is to create at least two durable powers of attorney, medical and financial.
If you are incapacitated, you need someone you trust to make your medical and financial decisions for you.  Think long and hard about who you want to have this authority and responsibility. Here comes the role of an estate planning attorney. They can give your professional advice on how to get the results you desire.
Therefore, to further enhance your knowledge on this subject, keep reading and learn more here to get answers to all your inquiries. Plus, with their expertise, you can plan the arrangement of your property expertly.
This isn't just about what might happen if you fall prey to an accident or illness.  Having someone with the legal authority to handle your affairs can make all the difference if you are traveling or studying abroad or going on any long trips where you might be offline for a prolonged period.
If you are pursuing your education, having a parent able to help make doctor's and dentist's appointments for you when you will be home can be a real timesaver.
If you have student loans, having a parent able to help with your finances can also help during busy times.  No one needs to be completing more paperwork during the final week.
Wills and Beneficiaries
You may not have much money, but it may very well be enough to be worth having a plan for it, all the same.
Even if you only have a few thousand dollars in a savings account, you don't want anyone to have to go through probate to get it.  If you have a will or listed beneficiaries, you can also specify who gets what.
You may want to make sure your kid sister gets a few hundred dollars or that your significant other isn't left out.  These are decisions you should be making.  Your next of kin may not know that you wanted to help your brother save for a bike or whatever your wishes are.
Having a will also allows you to create a document expressing your wishes about your things.  All of us have things that aren't really assets.  They don't have much financial value.
But they can have significant sentimental value.  It can mean the world to a best friend that you left her those earrings she always complimented or to a roommate that you left them the hardback of that book over which you connected.
It is also essential to make sure that you specify beneficiaries for all your bank accounts and your 401(k) when you land that first job that offers one.  This is even more important if your parents are divorced.  Thinking of them squabbling over your last paycheck is a horrifying scenario.
DIY or Get an Attorney?
Some of the online forms, like those from LegalZoom, are pretty sophisticated and good products.
But make sure you are considering that there are details of which you are probably unaware.  If you can afford it, it may be wise to hire an estate lawyer who can walk you through all the scenarios you need to consider.
They're certainly on this list of four types of lawyers you may need in the future.