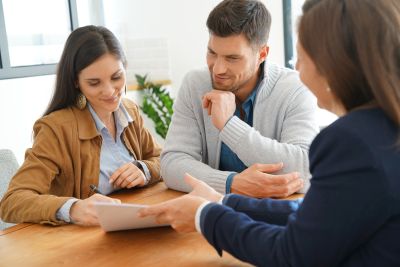 Typically, financial planning plays a crucial role in your life in a variety of ways. It refers to a step-by-step approach to earning, saving, and spending money. By planning your finances properly, you'll be able to appropriately manage your money and attain your goals.
For instance, financial planning can provide direction to your goals by helping you understand why you need to achieve them and how they can impact your finances and other essential aspects of your life.
However, unless you're an expert, you may need to work with reliable financial planners to get the most out of financial planning.
Essentially, here's how financial planners can help you achieve your goals:
Provide Valuable Financial Advice
Realistically speaking, dealing with a more complex financial situation means you're more likely to benefit from the assistance of professional financial planners. Using their knowledge and skills, they can provide you with valuable advice as well as an objective perspective as to how you can attain your goals. They can also help assess your current financial situation and give advice for the following:
How much you need to spend and save
How much to set aside for an emergency fund
What type of retirement account to invest in
How much and what type of insurance you need
What type of mortgage you should have
What rate of return you want in order to meet your financial goals
As you can see, working with financial planners can help you have a clearer picture of what your financial situation should be today and in the future. With these professionals' advice, you'll become more confident in making sound financial decisions.
Help Create a Good Financial Plan
Financial planners can also help you meet your goals by creating a financial plan. A financial plan is a document that outlines the timeline you should follow for your goals. It can help you pay attention to the way you manage your money and the time you need to reach your goals.
Moreover, with a financial plan in place, you'll be able to have clearer and more specific goals in mind.
For example, if you want to have an early retirement, the plan created by your trustworthy financial planner in Brisbane or wherever you may be can help you come up with the specific age you plan to retire and the amount you need to save in order to achieve your lifestyle goals.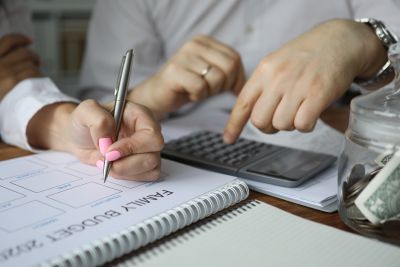 Help Identify Suitable Class of Investments
Given today's economic uncertainty, investing can help you take charge of your financial security.
It can also be one of the long-term financial goals you may want to achieve for yourself and your family. When you invest, you allow your wealth to grow and provide an additional income stream in preparation for your retirement.
With all of the different investment vehicles to choose from, such as stocks, bonds, mutual funds, commodities, and many more, as well as the potential risks to consider, working with financial planners can be an excellent idea.
They can do their job by helping you identify the class of investments which are suitable to your needs. They can also help set up a program that allows you to distribute your savings into a diversified portfolio of investments designed to provide income and reduce potential losses.
As a result, you'll be able to attain a better sense of financial security for yourself and your loved ones.
The Takeaway
You may have plenty of financial goals you wish to achieve. But, if you want to achieve them at the right time, you need the assistance of a reputable financial planner to help you go through with the process.
Therefore, if you want to hire a financial planner, keep the information mentioned above in mind. That way, you'll know how they can be beneficial in terms of meeting your goals and ensuring your financial future.