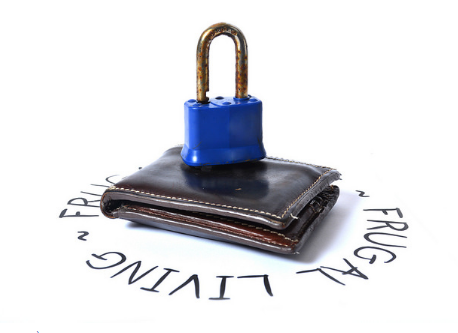 It might seem like the worst thing you can do for the current enjoyment of your life – but living as frugally as you can afford can have some amazing financial awards waiting for you – namely financial security.
Here are a few tips to help you get started.
#1 Start Simple
Simply put, the best way to living frugally is to just stop spending on needless items. Assess your spending habits and really think about each and every purchase.
If you're asking yourself if you need the latest shoes and the answer is no – then you've saved money. Great!
#2 Spend Less than What You Earn
Another simple way to start off living in a frugal fashion is to spend less than you earn.
If you can spend less than you earn, you're going to develop and excess or a profit of your frugal lifestyle.
What you do with this is up to you and you can save it – which is the ideal method, or you can treat yourself. You can even do both. Saving up is key, though.
The earlier you can accumulate savings – for investing or simply for security, the better. This can give you something to put away for retirement or a pot of money you can use to secure a mortgage on your home.
#3 Do the Right Thing First
If you are in debt – it is so much more important to pay off those debts than to start saving. Ideally, you will have the money to pull of both – but if not, debt takes precedence.
Why?
Because the interest rates on the debt that you owe are going to be a lot higher than the interest on your savings.
There is plenty of advice on offer for debt solutions including from DebtSolutionsReviewed and other sites. Take as much advice as you can get. You'll be wasting time and money if you save while your debts pile up.
#4 Get on Track
When you start to live frugally, track your spending well.
It might seem boring to get out the spreadsheets, but knowing where your money is going is key when you want to cut down on your spending.
It can help you highlight the areas where you spend the most money and can help you cut down. Sometimes, the raw data is the best thing to look at.
#5 It's Not all About the Name
Other ways to live frugally? They include moving away from the fascinations and fetishization of brand names.
We value brands more, for some reason – when off brand or supermarket branded goods are just as good as their branded counterparts.
Buy for value here and you'll save money because to be honest, nobody cares if you're eating Coco-Pops or Chocolate Crispies except you and your wallet. It's also a good idea to buy used and second-hand goods or clothes as well.
Eat out less often and cook more. We should be treating meals at restaurants as treats and rewards, not weekly ideas.
Cooking a meal can be more nutritious and the more knowledge of cooking that is gathered, the better. Sometimes it might be a good idea to walk instead of drive.
Walking improves your health, meaning less money spent on medicine and more money for – other things!
Are You Living the Frugal Lifestyle?
Living frugally doesn't have to be a bad thing.  What have you tried when it comes to living frugally that works for you?  Share your thoughts and comments below.
In the end try it out and see what works for you.  The only way you'll know is if you give it a shot.  
Cheers!