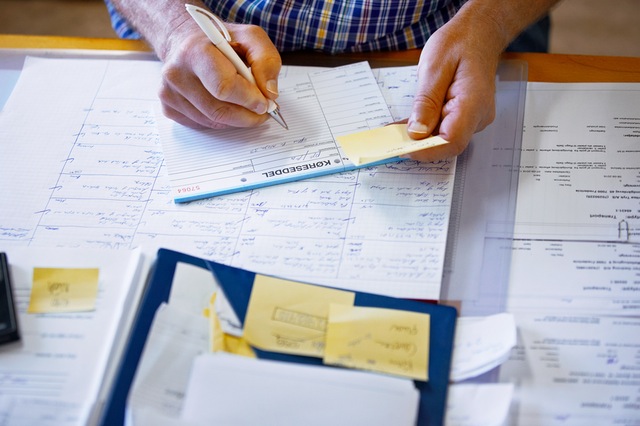 It's common for small business owners to face financial worries after starting their own business.
Many discover that building a successful enterprise will not necessarily translate to building personal wealth.
When faced with financial challenges, it's easy to worry about the impact they'll have on the business as a whole. The following are 9 solutions to the financial worries and setbacks you may be facing.
#1 Lack of Enough Cash to Maintain Operations
Running a business will involve expenses such as rent, production costs, payroll and merchant fees.
Lack of adequate funds to meet these expenses will threaten the existence of the business.
When there is barely enough money to maintain daily operations, business owners can streamline the process of collecting payments, ensure payments are settled faster and review payment schedules so as to maximize reserves.
#2 Low Profits Despite Good Sales
This would be a major concern to any business owner.
In most cases, high sales with low profits will be an indication of hidden costs or overspending on expenses. It will be necessary to create policies to govern purchases and ensure that high quality materials are bought at the most competitive prices.
Drawing a budget and sticking to it will also help to track expenditure and seal any loopholes in the purchase process.
#3 Regular Cash Shortages
One of the most consequential sins when running a startup business is running out of money.
The situation is even worse when this happens unexpectedly. Understanding the cash flow of your business is an important step towards ensuring that such problems are avoided.
Whenever possible, businesses should hire a professional financial expert to prepare the relevant statements and project future cash needs.
#4 Poorly Managing Your Bank Accounts
Most businesses will have multiple bank accounts and systems, especially when dealing with global trade.
These accounts can become difficult to manage efficiently, thus you should implement an effective solution.
One way to do this is to take advantage of SWIFT transfer technology for multi-banking connectivity and communication.
Managing the finances of your business will not only help to meet the daily expenses, but will also reveal the financial health of the enterprise.
When a business owner cannot manage finances on their own, they can choose to hire a financial expert on a temporary basis. This will be cost-effective and will also help to develop financial discipline, plan effectively, analyse financial situations and create a strategic vision.
#5 Late Payments From Clients
It is common for small businesses to receive late payments from clients on a regular basis.
This may result in the business struggling to meet its financial obligations. Tightening up credit terms and creating suitable policies can help to manage such situations.
The payment policies should be communicated early, often and clearly. Businesses can also offer incentives to customers who pay early and penalize those who delay payments.
#6 Funding Options for Raising Capital
There is a wide variety of funding options available to small businesses.
When businesses need cash to expand or meet their financial obligations, they can raise funds through bootstrapping, family and friends, business loans, crowdfunding, venture capital or angel money.
Each of these options is structured differently. It is advisable to understand each of the funding options and choose the one that is viable for the business.
#7 Slow Business
Most small businesses will turn to sales promotions, excessive discounts and price wars when they experience slow business.
While these strategies may work in the short term, they are unsustainable long term. The best step to take would be to evaluate the revenue model of the business.
Business owners should also look for effective ways of providing more value to customers based on their needs.
#8 Complicated Cash Flow Management
The total of money flowing in and money flowing out of a business is what is referred to as cash flow.
The cash flow of a business as well as how it is managed will have a direct impact on the financial health of the firm.
It is important to monitor the cash flow of a business in order to understand business cycles and prepare for the financial future of the business.
#9 Late Payment of Expenses and Debts
Preparing a budget can help to ensure that creditors and expenses are paid in good time. By projecting income and expenses, a business owner will be in a position to establish whether the business can meet its financial commitments. 
Ensure you are constantly aware of the money your business is spending and earning. If you start to lose track, your business can be quickly impacted. Try taking on some of the above advice to your common worries and aim towards achieving financial stability.
So which of the 9 solutions have you tried?  Share your thoughts and comments below.