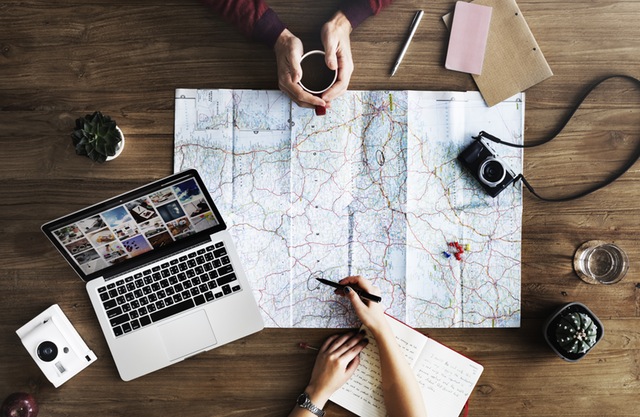 Are you thinking about taking a holiday in the UK this year?
The UK has a lot to offer tourists, but many people don't realize that some of the most breath-taking and amazing holiday destinations in the world are on their own doorstep.
Even when UK holidaymakers travel around England, Scotland, Wales and Northern Ireland, they don't make the most of their trips away. Below are some of the ways you can make the most of your next holiday in the UK.
Learn to Drive
If you really want to explore all of the hidden gems the UK has to offer, it's vital to be able to drive. Even if someone else will be doing most of the driving, there may be times when they want to take a break from driving duties, so you should be in a position to take over the wheel at certain times during your holiday.
Learning to drive takes time and it's a good idea to start by taking a mock theory test and by getting familiar with the road signs you will come across when you're travelling. You can do this online by visiting a website such as toptests.co.uk.
Research Your Destination
Carry out as much research on your travel destinations as possible.
This simple task will save you a lot of money and you will be more aware of what your holiday destination can offer you.
For instance, there may be historical sites you are unaware of, beaches you don't know about or events and festivals that take place at certain times of the year.
Use the Latest Technologies
A wide range of travel-related websites, local community websites, social media web pages and travel-related mobile apps make it extremely easy to research every holiday destinations in the UK.
These websites and mobile apps usually get updated on a continual basis, so you can do your research before and during your holiday.
Avoid the Tourist Traps
Unfortunately, tourist traps are a fact of life and they are normally located in central areas, so they are difficult to avoid. You can waste a lot of money and time in these tourist traps that could be spent in a more productive and enjoyable way.
Once again, some research and getting some local knowledge is invaluable. When you know what areas to avoid, you can focus on visiting more enjoyable and fulfilling places in your host city, town, village, or seaside area.
Timing
Timing is everything when you travel to most UK destinations. Some parts of the UK come alive at certain times of the year and the weather also plays a huge role in the type of activities you can take part in while you're away from home.
Some tourists like to visit certain locations when festivals or other special events are taking place, while other tourists prefer to visit certain locations when they are not so busy.
If you want to have a holiday you will remember for all the right reasons, it's important to take note of the points above. Once you do this, you'll find that the UK has a lot more to offer tourists than you think.
Are you planning to take a holiday in the UK?  What are you doing to plan a better trip?  Have you considered all the tips that I've shared in this article?
Share your comments below.
Cheers!