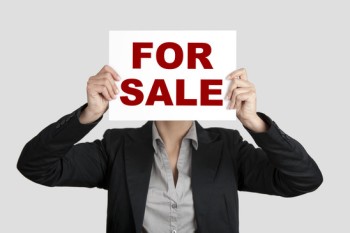 In this episode of the Stumble Forward Podcast I talk about four ways you can go about selling your timeshare and not get ripped off in the process.  If you are someone who is looking to sell your timeshare this is definitely not an episode you will want to miss.
In episode 2 I talked about why you should not by a timeshare and covered some of the pitfalls that come along with them but in this episode I thought I would continue the conversation a little an talk about the real problem that comes with timeshares, selling them once you don't want them anymore.
I lived through this situation and can tell you from first hand experience that they can be very hard to sell.  In fact it took me nearly 4 years to get my sold and on top of that I lost a lot of money in the process.  This is because the sellers market for timeshares can be very harsh if you don't know what you're doing.
Over the four year period I lost $1100 to these scammers which really hurt my financial situation at the time but I did manage to get a portion of that money back and I will share this as well in this episode
So check out this episode now.
What You'll Learn In This Episode
Learn the simplest way  to get your timeshare sold today.
Learn why you should never pay money up front to sell your timeshare.
Learn how I got my money back from timeshare resale companies.
Learn what you could do to make some extra cash from your timeshare.
Finally, learn why some options may not be worth it.
4 Ways To Sell Your Timeshare
Timeshare Resale Companies.  When it comes down to it these companies have been known to dupe a lot of people into believing they can sell their timeshare but this just isn't the case.  I bought into 2 of these companies and one was even the biggest known resale company in the industry I didn't get one of offer from them.
eBay and Craigslist.  Ebay and Craigslist are two other options to consider as well but this doesn't alway guarantee results either.  In fact these options could be just as costly as well.  In this episode I cover what you should know before you consider putting your timeshare on an auction site.
Donating Your Timeshare.  Donating your timeshare might also sound like a valid option as well but again their can be some huge upfront cost to contend with and just because you want to donate your timeshare doesn't mean they will take it.
Doing A Buy Back Option.  Finally, the last way to go about selling your timeshare is to consider a buy back option.  This how I sold my timeshare and in this episode I will explain exactly how this process works.
Link Mention In This Episode
Wrapping Up
When it comes to selling your timeshare you really need to pay attention to the options you have because some options could cost you a lot of money.  So take some time to review your options before you sell your timeshare.
Finally, if you get a chance subscribe to my podcast and leave a review which you can do over in iTunes and Stictcher. Check out the links below and do that now.
Thanks for listening and I will see you in the next episode.