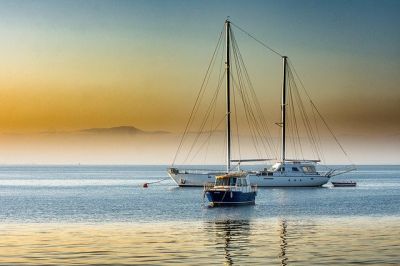 Villas for sale in Bodrum are increasingly the destination of choice for retirees to Turkey. But why choose this country? One key factor is the inexpensive cost of living. Is this something you could afford? Read on to find out.
It's easy to see the attraction of moving to foreign climes when retirement comes. Our climate is unforgiving, and the prospect of warmer, sunnier days is very alluring.
The reason why villas for sale in Turkey are becoming even more attractive than in Spain and France is simply that the cost of living is much cheaper. So whether you want to sail the open seas or live in remote parts of the world there are some affordable options.
It's estimated that in 2020, living on a budget of $1,000 a month in Bodrum is perfectly realistic; in fact, you could manage on less if required. This is important because when you're looking at NYPD Considerations For Retirement, working out your finances is critical.
The costings are rough as follows: groceries will amount to around $200 per month, while council tax will only set you back a meager $6. Home insurance will eat into your budget to the tune of around $13 and broadband is a snip at just $15.
With the warmer climate, it's likely your utility bills won't rise beyond $140, depending on the time of year. Private family healthcare won't break the bank at just $60-70.
And if you really want to live rather than exist, then set aside around $500 for costs such as eating in restaurants and running a car. Of course, this is just a rough estimate.
There are areas where you can cut corners. If you don't want the ongoing expense of private healthcare, for example, you can pay for services as you require them.
A consultation with a GP is around $30, so as long as you have a contingency budget, it's perfectly reasonable to pursue this course.
What About Hisaronu?
Villas for sale in Hisaronu were originally created to service the nearby town of Oludeniz, yet it has now become a tourist destination in its own right. This is definitely an area you should consider if you are interested in villas for sale in Turkey. Read on to find out more about this area.
Hisaronu is located in the Fethiye district of Turkey. It is a tourist resort village that has grown considerably over the years. Rollback the clock to 1990, and this part of Turkey was merely a basic village.
It did not attract any tourists back then. Notably, a road through Hisaronu to Kayakoy was paved for the first time in 1992, and this was something that marked change for the area.
Since then, it has grown to become a large resort that attracts a lot of holidaymakers in particular. This has been somewhat of a natural progression.
Originally, villas were built in Hisaronu to provide a place to stay for those wanting to visit the popular Oludeniz, as new building work is quite restricted here.
But, as more and more properties were constructed, Hisaronu started to become a vacation resort in its own right. Consequently, a lot of people purchase holiday homes in this area, allowing them to take a vacation in Hisaronu several times throughout the year.
When they are not there, they will rent out their property to other tourists to make a return on investment. You will simply need a property management company to look after the property while you're not there.