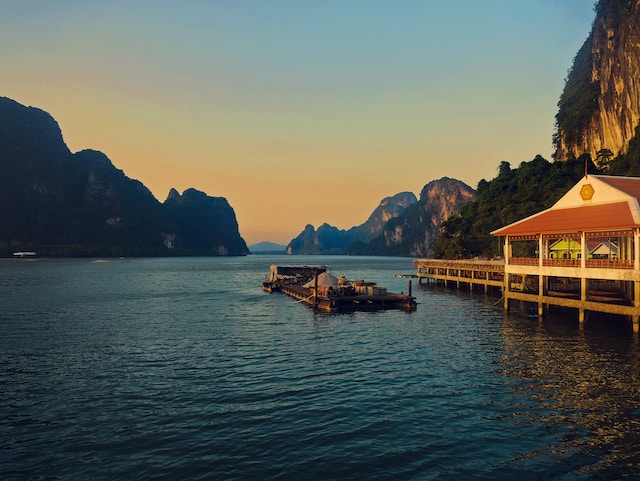 So, after many years of holidaying in Thailand's tropical paradise, you have finally reached the point when you can afford to relocate permanently.
In this short article, we offer a few tips to help make the transition a smooth one.
1. Visas
It can be challenging to obtain a long-term visa to stay in Thailand; if you are 50 years old or over, you can apply for a retirement visa – you need to deposit 800,000 Thai baht into a Thai bank account – and this visa can be renewed annually without leaving the country.
Aside from that, you can obtain an education visa by signing up for a course to learn Thai language; the other option is to learn the art of Muay Thai.
2. Driving Licence
The best way to get a Thai driving license is to obtain an International Driving Permit (IDP), which enables you to apply for a Thai license.
You have to pass the reaction tests and watch a 40-minute video, then you are issued a 1-year license, which, when renewed, gives you a 5-year license.
3. Take out health Insurance
As you would expect, hospital treatment in Thailand is expensive; search online for Thai insurance brokers and compare premiums and policies.
It is easy to be complacent and think everything will be fine, yet a single accident/illness could wipe out your savings. Here are a few alternative holiday ideas to consider.
4. Buying Real Estate
As you may already know, a foreigner cannot own land in Thailand, but there are options.
You are allowed to purchase a condo unit, lease a plot of land for 30 years (with a further 30-year option), or set up a limited company, but a Thai (or Thais) must own at least 51% of the company.
If the company is trading and above board, the entity can acquire land, but beware, if the company is set up for the sole purpose of owning land, the government could confiscate the land (and all company assets).
5. Rent First
We recommend renting a property for six months, which is more than enough time for you to tour around and choose a location to reside permanently.
Thailand is home to various climates/environments, from the tropical beach islands to the mountainous north and the flat region of Isaan (northeast).
Central Thailand has its charm, and few Westerners live around Korat. Traveling is easy in Thailand; you will indeed find your dream location.
6. Do Some Online Research
Let's say you plan to buy rural land, build a house and start a small farm.
Some foreigners have done just that! Moreover, they documented the entire project on YouTube; watch a few, and you will understand the issues that might arise. While it might not all be roses and chocolates, the result is well worth it.
You can get a lot of information from the Tourism Authority of Thailand to help you choose a location for your dream home in a tropical paradise.