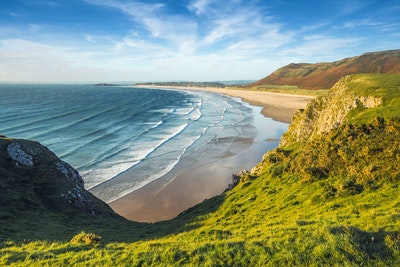 There's a reason why Italy is always on the top of the bucket list of many.
Apart from the beautiful cities like Florence, Venues, and Rome, there are some hidden gems desired by many and Amalfi Coast is one of them.
It is one of the most breathtaking coastlines in Italy's Sorrentine Peninsula.
As much as it is a beautiful destination, it's easy to miss many of the best places to visit in a short time.
That is why many travelers prefer taking private tours of Amalfi Coast to enjoy the whole experience the Amalfi Coast has to offer.
Whether you are an ardent traveler or have just started pursuing your wanderlust, sometimes you need a helping hand to prepare for your trip.
That is why here are five absolutely useful travel tips for your Amalfi Coast trip.
1. Start Your Journey from Naples
Known for its rich history in art and architecture, Naples is the best place to start your trip. It's a perfect place to rest, roam and refresh after your long flight.
You can also walk around Naples' beautiful streets and lanes to witness its historic charm and beauty. Remember to visit local restaurants and try some lip-smacking exotic cuisines like Neapolitan Pizza, Pasta Alla Genovese, and Sfogliatelle.
2. Avoid car rentals
As much as you want to cruise around the winding roads of Amalfi, you'd be surprised to know that many people avoid driving by themselves on the streets of Amalfi.
part from the obvious high rental charges, there are other hidden costs of hiring a car, such as gas, parking, and insurance. To avoid all that, many people travel in public buses to save a ton of money.
3. Choose Private-Guided Tours
You may get tempted to plan your whole trip by yourself, but be aware that it can involve a lot of trouble. First of all, finding suitable accommodation around the Amalfi coast can be tricky, especially when you are clueless about the whole place.
On top of that, you can easily get lost in the tricky streets of Pompeii. It's best to choose private guided tours of the Amalfi Coast to make the most out of your trip.
Such trips show you the best places around the Amalfi coast, such as Mt. Vesuvius, Positano, and Sorrento.
4. Try the Citrus Delicacies
The coastal regions of Amalfi are famous for their citrus. You'll come across plenty of citron and lime trees along the roads of Amalfi.
Many local restaurants and cafes make their popular citrus items for you to savor. Limoncello is a popular liquor made with lemons, primarily brewed around southern Italian regions like the Sorrentine Peninsula and coast of Amalfi.
You should also taste other citrus snacks like lemon chocolate and candies.
5. Don't Wait Until the Last Moment for Bookings
You might think you can make the bookings and reservations later, but it can ruin your whole trip. Whether it's high or shoulder season, you need to make your bookings on time, so you won't have to face the risk of not getting reservations at your desired place.
You should also consider the flight charges, as immediate flights are costly too.
Your trip to the Amalfi coast would be one of the best memories of your life that you will cherish all the time. Make sure you book your trip from the right trip planners and book it in advance to avoid last-minute troubles.