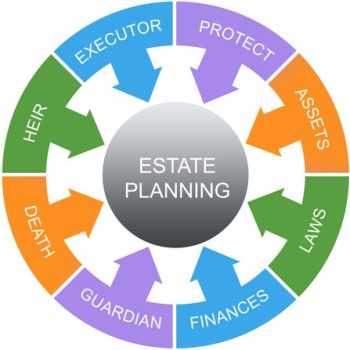 In this episode of The Stumble Forward Podcast I'll be covering the 6 most important tips to doing your estate planning and avoiding probate court.  Back a few years ago I actually did this with my own financial situation after seeing a movie that really moved me emotionally to take action.
In this movie a young couple was killed in a car wreck leaving their young child in the hands of two individuals who had no experience with kids.  Fortunately this couple had an estate plan and will all in place and were able to side step things like probate court and  dealing with who will actually get custody of their kids and possessions.
Almost a week later my wife and I were meeting up with our lawyer to discuss our will and estate plan.  In those few meeting we laid the ground work for our kids future in the event something were to happen to my wife and I.
Now I know this is a topic we all need to talk about at one point or another but it shouldn't be when something like this makes us finally see the light but rather before these things happen.
So in this podcast I will cover the 6 big things I learned while setting my will and estate plan and hopefully you will be able to benefit from this information as well.
What You'll Learn In This Episode
Learn why need to have a will in place and how it could cost big if you don't.
Learn how your property deed should be set up in order to prevent probate court.
Learn how to set up your financial accounts so they get passed on properly.
Learn how to set up your will so you don't give to much power to one particular person.
Learn why you need to inform others who are going to be in your will.
Finally, learn why double checking your will over could save you some big headaches down the road.
6 Tips To Estate Planning
Make Sure Your Home Is Deeded Correctly.  Having your home deeded in both spouses is very important and if it's not it could but you in a very bad position.
Set Accounts Up As Joint with Rights To Survivor. Did you know how you set up things as simple as your savings account could make a big difference as to what your loved ones will get.  This is often one of the most over looked things in estate planning.
Review Your Beneficiaries.  Reviewing your beneficiaries is very important and must be done on an ongoing basis because beneficiaries will trump your will everyday of the week.  On top of that I also discuss the common mistakes people make with their beneficiaries as well.
Split Up The Responsibilities.  When your setting up your will it's very important that you structure it in the right way otherwise some people could get to much power.  Learn how I set my will up in the podcast.
Inform Those Who Are Going To Be In Your Will.  It's also important that you inform the people who you plan to have in your will what their role and duties are.
Double Check Your Will.  Finally, it's very important that you double check your will for any mistakes because they do happen.
Links Mentioned In This Episode
Life As We Know It – Movie that inspired me to get my estate planning done.
Wrapping Up
Wrapping up take the time to set up your estate plan and will up now.  You only have to do it once and it doesn't even cost you much.  In fact the little money you spend now can go a long way to protecting and more importantly fulfilling your wishes if the need should ever arise.
Finally, if you get a chance subscribe to my podcast and leave a review which you can do over in iTunes and Stictcher. Check out the links below and do that now.
Thanks for listening and I will see you in the next episode.