Imagine living with your family in a beautiful house you've always dreamed of. Wouldn't that be great?
However, homeownership comes with more challenges than you can imagine.
For one, it's far from affordable for most aspiring homeowners.
The most common challenges buyers face are finding a property that suits their budget within their ideal location, processing property titles, and completing home inspections, which are also often expensive.
Also, owning a house has gotten even more challenging because of the rise in market prices and the high costs of buying and maintaining a property.
Fortunately, there are more forms of homeownership assistance programs available today to make your dream come true.
The Hero Home Programs In A Gist
The Hero Home Programs—a collection of homeownership assistance programs—are designed to help and honor heroes by providing them with more affordable options to buy a home.
These programs help eligible heroes to achieve their dream homeownership. It's essentially a collection of hero mortgage programs that consolidate information about available benefits, options for down-payment assistance, credits, and government grants.
Because the programs organize all the relevant information needed, complete, helpful data become more accessible to the eligible heroes who need them. It also provides access to a collection of rebates, discounts, and mortgage loans for eligible heroes who are buying, selling, or refinancing their homes.
Who Qualifies For The Hero Home Program?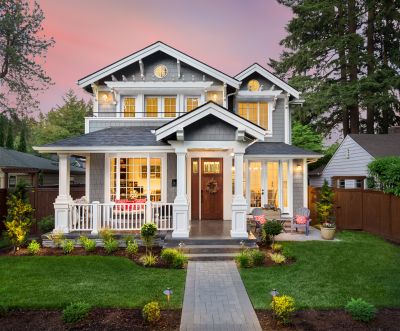 Heroes are the models of society who have committed to help people in need and make the world a better place. They all possess notable characteristics that influence others to do good. Examples of these traits are:
Trustworthy
Dependable
Ethical
Courageous
Generous
Selfless
Our modern-day heroes continue to create a difference in the lives of many people. To recognize their efforts, they're rewarded with special programs, benefits, retirement plans, and other privileges such as discounts and assistance to support them in life.
These days, if you're a current or former military service personnel, first responder, a healthcare professional, or a teacher, you're considered as a modern-day hero, and you're eligible for the Hero Home Programs.
Military Personnel
Military Service Personnel includes all active, reserve, and veteran U.S. Army, Navy, Air Force, Marine Corps, and Coast Guard servicemen and servicewomen. They constantly put others' safety before their own while serving their country.
If you're one of them, you may qualify for the military mortgage program under the Hero Home Programs, which will entitle you to reduced fees, discounts, and military mortgage rates. It also provides access to state and municipal grants, tax rebates, and vendor discounts on inspections and title fees.
First Responders
First Responders such as Emergency Medical Technicians (EMTs), paramedics, firefighters, police officers respond to emergencies or accidents to save lives. They protect and serve our communities through bravery and quick action.
Under the Hero Home Programs, the First Responders Program provides access to a full range of buyer benefits, whether you're a paid employee or an unpaid volunteer. Active or retired first responders are also eligible.
The usual benefits they can get are affordable financing for house purchases, lower interest rates, rebates, grant money, and discounts with vendors.
Healthcare Providers
In today's healthcare industry, healthcare workers such as nurses, doctors, and healthcare aides, face a myriad of risks every day. They often suffer from stress, burn-out, or depression because of intense and long working shifts, and are prone to work-related injuries and illnesses.
But even as they battle the unprecedented demands and risks in medical emergencies, they remain committed to their oath of providing medical care to people in need. If you're a healthcare provider, the Healthcare Program will provide you with benefits such as credits when closing a house purchase, reduced lending fees, grants, as well as discounts.
Teachers
Teachers play a big role as they serve as role models for learners while also creating the foundation of education for today's youth. By acting as a support system and inspiring students, they help shape leaders for the future society.
The Teachers Program connects educators with state, local municipality, and federal government home mortgage programs that are specifically made for teachers. If you're a Pre-K, K-12, or postsecondary teacher, you may have access to low-rate mortgages, credits, rebates, and grants, as well as discounts.
Special Mortgage Programs will give you the best options based on where you live and the type of property you're looking for.
Renters
Aside from modern-day heroes, renters are also eligible for Hero Home Programs. If you're renting a residential space, you likely have dreamt of having a place to call your own too.
Hero Home Programs will help you break free from the renting cycle through more affordable options so you can finally purchase your dream home. It also includes benefits such as first-time buyer perks and rent-to-home programs, grants, and discounts.
What's The Catch?
If you're an eligible candidate, the Hero Mortgage Programs will connect you to local specialists that can guide you through the daunting homeownership process. These local specialists will customize a program suitable for your financial standing. Lenders accredited by the program will also help to check and improve your credits for the financing you need to close the deal.
However, if you're qualified for the Hero Home Programs, you might also be wondering if there's any catch or hidden fees.
Well, good news! There are no hidden fees! However, the availability of grants and programs that may be available will depend on where you live. Some state and federal laws may also limit the number of discounts available depending on your location. Cashback and discount amounts are also just estimates.
Conclusion
Hero Home Programs are designed to reward heroes for their services. If you're one of our modern-day heroes, this program will provide you with better access to more affordable financial options offered by program affiliates or partners.
With more accessible options, your home purchase process will become easier than you might imagine. You'll also gain access to benefits such as mortgage loans, rebates, grants, and vendor discounts.
Choosing a customized program will help you save more money on title fees, home inspection, real estate agent commissions, and lending rates.