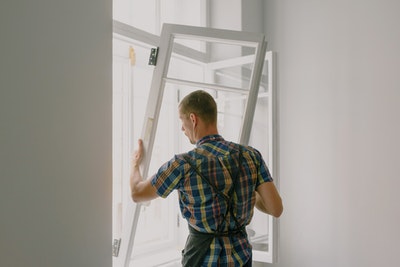 Almost everyone has a goal to own a home where they can live and raise a family. And of course, owning a home is a significant investment, but not everyone can achieve this. While some opt to get loans, some prefer saving until they have the right amount to buy a house.
Whichever method you use, the ultimate goal of owning a house can have significant benefits in the long run. For instance, owning a home means a lifestyle change by adopting new behaviors. New homeowners often adopt behaviors such as self-discipline, responsibility, and accountability.
The sense of pride that comes with owning a home can build your self-esteem and improve your confidence. Besides, owning a house is a great way to secure your living security. You can also keep the house to create generational wealth or sell it in the future.
However, with all the excitement of becoming a homeowner, the whole process of buying a house can be daunting. You may experience a roller coaster of emotions, miss key steps, and experience financial losses.
If you are thinking of buying a home, here are the top things to consider.
1. Cost
It would be best if you considered the cost of buying a house. However, not just the buying price, there are various hidden costs you should know of to prepare yourself financially.
You should consider the down payment, application fee, underwriting fee, title insurance, transfer tax, property taxes, general home insurance, and repairs.
2. Location
When buying a house, its location is the most important thing. This can be in terms of the distance to your place of work.
Consider short distances to save you time and money. Besides, a good location can be profitable in the future if you plan on selling your home.
3. Security
Never skip on looking at the area's crime rate level. Today, it is easy to access such information from various platforms. With new tech coming out every year, the holidays are a good time to look for specials on the best home security systems on the market.
You can use Google or check out people's comments on social media such as Instagram, Facebook, and Twitter.
4. Social Amenities
Moving to a new place can be an exciting adventure. Especially if you are a city-person, all this can be disheartening if you realize there are no close amenities.
If you don't want to regret your decision, ensure you research whether the new area has schools, playgrounds, malls, health facilities, and entertainment venues.
5. Repairs and Renovations
Before buying a house, you must first inspect it. House inspection allows you to check for any damages that might need repairing. Besides, this can help you negotiate for a lower price if you don't mind doing the repairs.
If you plan on renovating the premises, you might want to assume the renovation costs by looking at the house's current condition. If the house needs a lot of renovations, you might have to reconsider buying it.
If the above considerations are in check, you can achieve a smooth transition. However, after a while, you should note that it is easy for a person to get bored by the appearance of their new home. One quick way to fix this is through remodeling.
Whether you want to make small or gigantic changes, remodeling is a great way to improve your home's curb appeal. Sadly, if you don't get it right the first time, it can not only bite deep into your pocket but also waste your time.
Here are some mistakes you must avoid to get it right the first time.
6. Working with a Fixed Budget
If you're a first-time remodeler, underestimating costs can lead to surprises. This is because some specific steps and changes may require additional costs for the project to be successful. With this, you ought to work with a budget flexible enough to accommodate such changes.
To have a realistic budget, first look at the amount you are willing to spare to get things done according to your preference. Secondly, look at the kind of renovations you want for your home.
Estimate costs, and if you don't know how to do so, there are various online apps and software you can use. Also, consult a professional to get advice on how to go about your budget.
7. Not Working with Professionals
Another mistake many remodelers make is failing to work with renovation experts. Don't underestimate the power of working with an experienced architect, designer, builder, or contractor.
They can deliver excellent work and even go beyond. However, there are some things to consider when hiring experts.
One Team
First, you need to note that you must hire experts from one company. This means that your architect, contractor, and interior designer should belong to the same team. This ensures that all renovation designs get implemented on time without any delays.
Hiring different experts from different companies can delay the implementation of designs when they have to consult one another.
8. Warranty
Who doesn't want to feel comfortable and relaxed about such a colossal decision to renovate? With this, you should hire the services of a company with a warranty.
This is an expense that should get the necessary replacement in case of any damages.
Experience
Don't just go about hiring anyone to perform this project. Research if the providers are experienced enough to deliver quality work. Experienced remodelers will not only offer quality output, but they will also ensure your project remains within your budget.
For instance, if you want to add floor space as part of your renovation through mezzanine fabrication, such work requires experienced welders. Ensure you hire a team that can offer quality complete on-site & in house welding services.
Recommendation
Most people will hire the services of experts from a famous firm only to get poor output. With this, you should do thorough research to hire the right contractors.
Get recommendations from friends and work colleagues, and read the reviews from the company's website.
9. Cheap Buying
When you are renovating your home, it pays to buy quality materials. However, buying cheap materials doesn't necessarily mean they lack quality. As long as you do a lot of research, you can buy quality materials that match your pocket.
Other than cost, there are other things to consider to ensure you get suitable renovating materials. Such include;
Availability
How easily available are the materials in case you require more in between the project? Are you buying from a local or national brand?
How easily will the materials reach your premises? If you have answers to these questions, you are on the right track!
Taste and Preference
Everyone has their taste and preferences. To be fully satisfied with your renovating materials, you ought to factor in your taste. If you also want to achieve an aesthetic effect after renovation, go with what appeals to your eye.
Additionally, as you factor in your preferences, the materials should also fit in your renovating budget. If you have a family, it would also be nice to get their opinion about what they prefer.
Your interior designer can also suggest materials that might aesthetically please you. Therefore, ensure everyone is on board when choosing materials.
Durability
The truth is that renovating a home is expensive and tedious. This is a project no one wants to take up for a second time.
Therefore, when buying materials, check for durability to avoid renovating again. Durable materials can withstand corrosion and various environmental conditions that cause damage.
Research or consult with professional contractors to identify what materials have high durability. In the long run, this can save you money and time when you don't have to make any repairs.
Maintenance
Finally, you ought to buy materials that are easy to maintain in the long run effortlessly.
As much as some materials may be attractive to have in your home, they may require high maintenance to enhance their durability.
10. Setting Unrealistic Expectations
No matter the amount of planning you do, sometimes, things may not go as you expect them to. Therefore, it would be best not to go overboard with your expectations.
Ensure you set realistic and achievable goals and plan for everything for the renovation project to be efficient.
If you want a specific step to complete within a particular period:
Plan for it by ensuring all the requisite resources are at your disposal.
Don't expect a lot to get done within a short period.
Please consult with your architect or contractor to know how long it can take for a specific thing to get completed. Consulting can allow you to set realistic expectations.
11. Renovating without a Permit
It is wrong to begin renovating your home without a permit. Many home remodeling projects will require permits which you can get from your state's municipal office. This ensures that your project is legally approved if it meets all legal standards set.
A few renovations that require a permit may include electrical and plumbing, fencing, decks, and others. Trivial renovations such as painting, adding a kitchen island, new flooring, or changing faucets don't require any legal permit.
12. Working without a Schedule
Setting realistic expectations goes along with a workable schedule. With this, it would be best to have a detailed plan that you can easily adjust to fulfill your expectations. Working without a timetable can lead to overspending your budget when some steps take longer than you had estimated.
If you work with renovating experts, they can outline a detailed schedule. However, check whether it suits your needs and suggest any changes if need be. Stick to the plan and only adjust it if you must!
As you proceed with your project, it is always good to ask questions. This largely contributes to getting everything right throughout your renovation project.
Be open to changes and consider suggestions from your architect, contractor, and interior designer. Additionally, if you factor in the above tips, the project can be a total success!