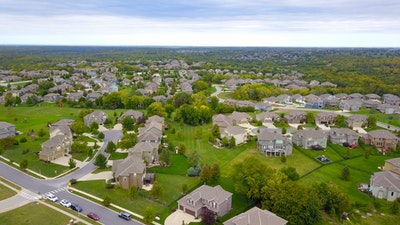 Buying a home is a milestone in every adult's life. It's something that most people aspire to achieve as soon as they start earning their own money because their home is where they can build their lives.
The home is an important part of building your future, whether it's for yourself or for the family you're going to create.
But a home isn't limited to a townhouse with two bedrooms and a yard. Your home can also be a studio apartment where you and your pet can be comfortable or a three-bedroom bungalow that you share with your closest friends while you're still unsure about the kind of future you want.
Homes aren't defined by the number of rooms or the amount of space that it comes with. Your home can be any place that you can feel safe in, whether it's just yourself, with your family, or with a pet that you love like your own child.
Choosing Where to Settle Down Is Important
Your future home is where you're going to plant your roots to grow. This means that your choice of home is important because it can determine the course of your future – socially, financially, and physically for the next few years or decades of your life.
Some people are perfectly happy with a one-bedroom condominium unit or an apartment based in the middle of the city where everything is accessible. And some prefer a quieter environment that can be found in the suburbs, far away from all the noise and pollution in the city.
Buying a home might be the biggest purchase that you will ever make in your life, which is why you can't decide on a whim. To make a wise and informed decision, you must weigh the pros and cons of your choices so that you won't regret them in the future.
The Pros and Cons for the Cost of Living
One of the biggest deciding factors for choosing what kind of home you will buy is the cost of living associated with the option. This is because homes aren't a one-time expense but rather a constant expenditure that you will have for the duration of your residence there.
For instance, you can find plenty of affordable houses and lots in suburban areas situated inside their own communities. Many people see this as a great option for raising kids and mundane day-to-day living, where commodities are cheaper than that of the city.
On the other hand, units that can be found near the city centers are more expensive but smaller in dimension. Utilities, groceries, and other common commodities can also be more pricey than those in areas outside of the city.
The Pros and Cons for Space
With regard to overall space, houses in the suburbs will easily win against apartments in the cities. This is because houses in suburban areas have more space to expand laterally than complexes in the cities that have no choice but to expand vertically.
If you prefer to have indoor and outdoor spaces for your home, then a house in the suburbs will be more suitable for you. This can also be the perfect decision if you plan to have children because they will have more space to grow away from the hustle and bustle of the cities.
However, if you're not planning on spending a lot of time at home or in the natural world that can be accessed through your backyard, then an apartment in the city can be enough for you. It's still possible to raise kids in an apartment building, especially if you have access to public parks.
The Pros and Cons for Accessibility
Speaking of accessibility, that's another big factor that can help decide where to lay down your roots. This is important because no matter where you live, you will need access to public spaces such as food establishments, cultural landmarks, medical services, and malls, among others.
If you have a vehicle that you can use to travel to and from places, then a house in the suburbs can be a great choice of home for you. Suburban areas are considerably farther from everything else because they need enough space for all the homes.
On the other hand, if you believe in the power of public transportation and prefer to have most places within walking distance from each other, then an apartment or condo unit in the city will suit your style better. Living in the city will make most places more accessible to you.
At the end of the day, what matters is where you will find peace as you lay down on your bed. Once you have considered all the factors and weighed the advantages and disadvantages of your options, only then can you make the right decision for your future.
So take your time; you will get the right answer soon.