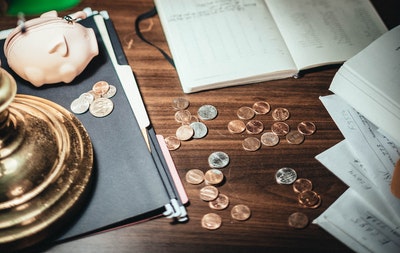 Investing can be a great source of future funds or what we call passive income. However, it can also be a source of headaches for those who are not oriented with the basics and the risks involved with each type of investment.
Any type of venture requires shelling out an amount and no endeavor can make anyone rich real quick. While there are ways to acquire capital for a business, it is important to make sure that all funds are managed right to avoid problems regarding money matters in the future.
Are you planning to invest and you want to know some money management tips that work? Well, here are some:
1. Set Your Priorities
The very first thing you need to do when investing is to know your priorities. Investing requires money and sometimes, it can take a really huge chunk out of your savings.
Therefore, assess first your financial capabilities and see if there are other more important things that you need money for. Have you been planning a great adventure in the safaris of Africa?
Are you saving for your wedding or anniversary with the person closest to your heart? Is buying a home or car your greatest wish that still needs to come true?
You have to choose which one matters most to you. Once you know your priorities, you can then create a concrete plan on how you will be able to reach the goals you have set for yourself without compromising your financial status.
2. Assess Your Monthly Income
Your income says a lot about your financial capabilities. Thus, before making any form of investment, you need to know the right amount of salary or income you are getting on a monthly basis.
Is your monthly income enough to cover the possible monthly amortization of the business or whatever type of investment you are planning to pursue?
Let us say you are trying to purchase a real estate property which can cost you more than what you are getting each month, do you have other alternatives or additional mode of earnings to cover for expenses and taxes?
Your monthly income is one of the things that many lending institutions base their approvals on apart from having a good credit score and other things, so it is important that you make a careful assessment before working on your plan.
3. Secure Financial Help
One of the things many entrepreneurs do when they want to invest in something is to secure financing from lending institutions.
There are lending institutions out there that help people who are struggling with their finances and are trying to source capital for whatever investment they want to make. You can sort through all these institutions and see which among them offer the best mortgage loan rates.
The best thing about securing financing help is that you do not need to spend all of your own personal savings when making an investment.
The financing institution will handle the monetary side of the investment while you just focus on finding ways to grow your investment and paying monthly amortizations to your loan.
Paying a monthly amortization is best for people who are struggling with their finances and cannot pay a property or business opportunity in one go.
4. Set a Budget
This keeps you on track with how much you can spend. With a budget at hand, you will know whether or not a certain investment will be worth taking a plunge considering your financial capabilities.
Having a budget also keeps you from overspending, helping you manage your finances better.
5. Track Your Spending Habits
You will know how much are spending each month if you keep track of all monthly expenditures.
This is crucial to make sure that you will not go beyond your budget and that you will still have enough even after you spend some of your savings.
6. Pay Your Bills Immediately
When bills pile up, it can be harder to pay them off. Hence, it is crucial to pay off outstanding debts and bills immediately once you receive them. Paying bills on time also helps avoid penalties, so you do not need to waste money on things that can actually be avoided.
Saving some money from your monthly salaries is also an excellent way to manage your money well. Your savings can pile up and get bigger over time. When the amount of your savings becomes big enough, you can then use some of those amounts for the investment opportunity you have in mind.
Managing money is challenging whether or not you plan to invest it in the future. Being able to manage your finances without any problem is significantly rewarding. It can boost your confidence and allow you to lead a good life away from financial difficulties.