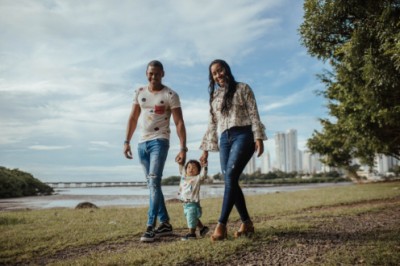 Families can take you through a rollercoaster of emotions, from happiness to frustration and sadness. Managing your mental health in the midst of a family crisis is a modern-day challenge that we're still trying to figure out.
Managing your financial health can be equally troubling. However, there are a few handy tips and tricks to make sure that your family finances are as safe and reliable as they can be to face all the situations that life throws in your way.
#1 Protecting what's yours through separation
The first and most common financial issue that can target a family is a divorce. While nobody likes to mention the D-word, there is no denying that going through the process of separation can be expensive and nerve-racking.
It is absolutely essential to your sanity and your financial health to entrust the division of assets, wealth and custody rights to professionals – http://www.wagonerattorneys.net/ is an excellent address to look for an attorney who can protect your financial assets during a divorce.
Indeed, too many people find themselves struggling with debts after a costly separation; it's essential to make sure that you get the best possible advice and representation to go through this situation.
#2 Considering the emergency expenses
Even in the happiest of families, something unexpected could happen. You never want to think about the worst case scenario, but the truth is that you need to plan for it too.
Every family needs to build up their savings. You never know when you might need the extra money to pay for a surprise bill or to help you manage an emergency crisis. Making sure that you put a little aside every month can be the light that guides your household through dark times.
Additionally, you also need to protect your loved ones, and that includes making sure you've got the appropriate insurance cover, for the house, your health, and even your life.
#3 Don't share your spouse's debts
If you've been considering a joint bank account, you need to take a look at this article https://www.thebalance.com/ to understand the risks and advantages of the procedure.
Indeed, a joint account is a good idea as it keeps your money in one place and is more convenient for everyday use. However, it can be tricky to manage, especially if your spouse is addicted to their credit card or already has accumulated messy debts.
With a shared account, you could expose your financial health to a bad credit score if your spouse doesn't have financially healthy habits.
#4 Set common goals for your family
When you have a family, you need to reconsider the way you think about money. Indeed, you have to define common goals that get your family involved, such as saving ahead of a big holiday or maybe reducing your energy bills.
Getting everyone involved can help you to achieve your goals sooner, as you can make sure that everyone can contribute. For instance, you plan to save grocery shopping through growing your own vegs; the kids can help to look after the garden.
Think of your family as a micro-business when it comes to finances. Everyone has a role to play to manage, protect, and accumulate wealth, from your children to your legal consultant.
While you can't stop bad things from happening around you, you can make sure to stick to a protective strategy to maintain your financial wealth no matter what!
What are you doing to avoid family financial mishaps?