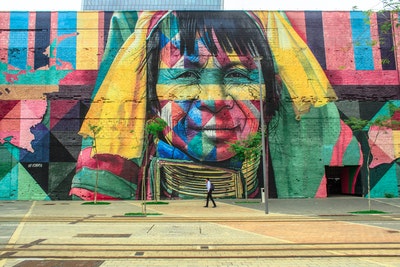 In simple words, organizational culture is paramount in today's world. an organization without culture cannot succeed in the long run.
If you sift through the different organizations today, you will find that most of them have a strong culture.
It is because of their values that they have been able to achieve success in the short or long run. not to forget, the organizational culture is important for all the stakeholders including the employees.
So in this feature, we will guide you through a few compelling reasons for having an organizational culture:
1. It Defines the Company's Identity
If you have gone through the 5 attributes of the organizational culture, you will know that they hold strong importance for everyone who is a part of the firm.
You must have written good work or team-oriented when jotting down the goals. Now is the right time to start thinking about all those attributes and evaluate how all of them will work in the firm.
Experts say the organizational culture defines everything for others. Especially if you want to interact with the customers, employees, and media in the best way, it is essential to have organizational ethics.
2. Culture Transforms Employees
When employees enter an organization, they are naïve and most of them have no experience of working in a professional environment. However, when they are made to sift through the organizational culture, they eventually become a better version of themselves.
When an employee enters an organization, he/she evaluates the current environment and sees how they can fit inside. Most of the companies have strong values that employees have to adhere to.
Therefore, as a business owner, you will get a chance to contribute to society by transforming young employees into advocates.
3. Culture Makes You Stand out
In today's time, one of the leading reasons why a lot of companies are investing in the organizational culture is because it makes them stand out. Without a proper culture, an organization cannot attract employees and customers.
It is because of the organizational culture that firms are able to register a strong presence in the eyes of the world. without an organizational culture, a company is bound to fail sooner or later.
Visit Performance by Design – The Culture Code to learn about the importance of this aspect in the modern world. If you want to make your business thrive in the long run, now is the right time to invest in its culture.
4. Organizational Culture Generates Success
There's no running away from the fact that every business owner wants to earn maximum profit with little investment. Luckily, the organizational culture is what works as a catalyst here.
The reason why companies work on the culture is that it helps in streamlining the business processes. A company without culture is equivalent to a car without fuel.
This is why a millennial business owner will never overlook the importance of organizational framework.