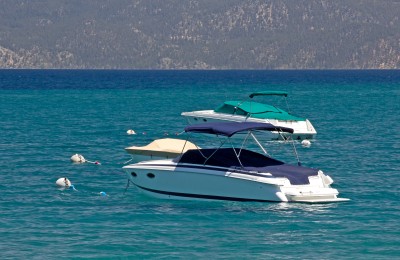 If you have ever been to Ontario in summer, you probably know how much everybody enjoys to be out on the waters. Everybody loves fishing, wakeboarding, paddling, lake cruising, and river by PWC. Not only this, many people especially head out on a pontoon boat for a sunset boat ride.
It will be safe to say that Ontario is the land of lake and boating is life here, but there is no surprise that not everybody has their boating license, which they need to get.
One good thing to know about getting a boating license is that once you have got one, it will not expire and you do not have to renew it.
This means once you have completed your official boating safety course and got your license, you are free to hit open waters. However, if you are thinking about whether it is helpful or not to have a boating license, then there are sufficiently good reasons to get one, in addition to legal ones.
To learn about them all, stick to this article!
It will Certify your and other's Safety
When you enrol yourself in the boating safety course, then you have to complete the training to get the license.
During the training, the experts and trainers make sure you know about all the critical points which can bring a huge difference in your boating experience. For example, they teach you how to navigate and react when the weather changes quickly.
Moreover, you will be trained for how to combat, capsizing, a swamped boat, or unmanageable waves.
It is the Law
In 2009, the federal law was passed in Ontario and all the Canadian provinces. According to this law, all boaters required to have Pleasure Craft Operator Card, which is also known as a boating license.
Therefore, whether you are operating in Ontario waters or right across Canada, you need to have a license to operate a boat with a motor in it.
If you live in Ontario and do not have your license yet, then do not wait to get your online boating license from the aceboater at just $49.95.
It is good to Know about Boats
When you have a passion for operating boats, then it is cool to know about them as well.
Boats have been around for centuries, and since then people have learned so much about them. It is not important to know every little detail, but the boating course will help you understand some basic and critical information related to powered watercraft.
Another thing to know is the docks that put your boat around.  Whether you have one of the floating jetty systems or a regular wood dock you need to know what you are and are not liable for.
You Will Not Have To Pay Hefty Fines
Do you know the least fine you'll have to pay while boating and doing things wrong is over $200? Yes, that is a lot and almost triple the price of taking a course or a test. You can avoid paying a significant amount of fine by learning how to do things right.
Usually, on busy waterways, there are more patrols than usual, and it is easy to get caught and fined when you are not keeping up with the rules. Therefore, getting your license is always a great decision, and it will not only help you deal with emergencies but will improve your boating experience as well.
Are y ou looking to get a boating license?