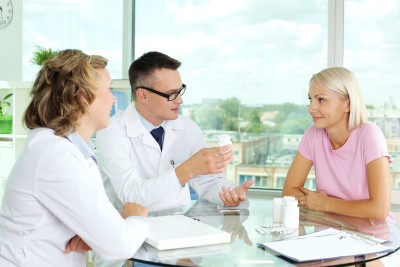 When it comes to creating and selling nutritional supplements of any sort, safety should be your top priority.
This includes the packaging you choose to store your products in while it waits on shelves to be bought or in cabinets to be used.
There are tons of packaging options out there perfect for storing supplements of all shapes and sizes, but flexible packaging has thus far been shown to be the most beneficial in terms of safely storing products of these types.
Whether it's stand-up patches that catch your eye or you prefer lay-flat pouches for your product, each of these progressive options has benefits distinctly suited for the supplement industry.
#1 Keep Light and Moisture Out
The first thing that makes these flexible options superior to supplement packaging is their ability to keep contents dry and shielded from bright light in any setting. Many supplements need to be kept cool and dry in order to avoid:
Spoilage
Faster degrading
Reduced or nonexistent effectiveness
While customers can find a cool, dark place to store supplements at home, your product will be exposed to around-the-clock light while on shelves in some stores.
This is precisely why choosing the right packaging is so important. Flexible packages feature air-tight seals and thick, opaque materials that keep supplements well protected against these elements so your product stays pristine and usable for as long as possible when stored correctly.
#2 Tamper Evidence
When you use flexible pouches for packaging your supplements, you're ensuring that evidence of tampering by third parties is always immediately visible to your end-user.
In many pouches, the packaging is sealed above the zipper or reusable seal. If the top seal is broken or torn away, it's a clear indicator that the product has been tampered with, allowing customers to find a different, pristine package and alert store owners to the tampered stock.
It's an excellent way to protect your customers and ensure your product stays fresh and reliable while on shelves.
#3 Childproof Options
Child resistant packaging is also available for those selling products best left out of small hands.
Packages meet the Consumer Products Safety Commission requirements that packages be significantly difficult for any child under the age of 5 to open while still remaining easily accessible to adults by using press-and-seal zippers that keep product firmly closed.
This is a great option for businesses producing supplements, along with those that offer cosmetics, medications, and anything that might contain harmful chemicals such as cleaners or pesticides.
Aside from the reliable seals, pouch packaging is also lightweight and easy to keep out of reach of children' reaching hands.
#4 Customizability
Packaging for nutritional supplements should never be a one-size-fits-all ordeal. Storage needs vary wildly from supplement to supplement, and what works for one could lead to quick deterioration of another.
That's why many flexible pouches come with customizable options, such as high-moisture barriers, darker, more opaque colors for filtering out the light, dispenser nozzles, metalized films or transparent windows.
Learn more about why flexible packaging is a staple of the supplement industry and how it can help your product shine both on shelves and after purchase.
Get the packaging that works for both you and your customers and enjoy the safety and security it has to offer.