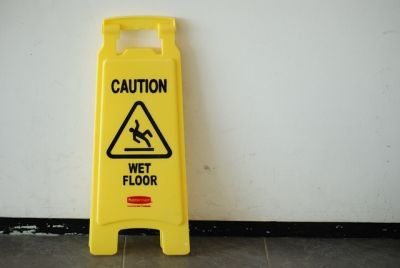 Employers all over the world are facing unprecedented challenges.
One of the most significant obstacles to overcome is ensuring workplaces are as safe as possible.
Whether your business is already open, or you're preparing to welcome employees back after a period of working from home, this guide will provide useful tips to create safer spaces.
#1 Risk assessments
Risk assessments are critical in the aftermath of the Coronavirus lockdown. Employers should be aware of the potential risks associated with the virus and they should also be up to speed with the latest guidelines and policies set out by health and safety bodies and state and federal authorities.
Carrying out a risk assessment enables employers and company owners to identify potential weak spots and issues and address them promptly. If you don't have designated safety experts on-site, it's a good idea to consider arranging for a health and safety consultant to visit your premises.
#2 Accidents and injuries
All employers have a responsibility to take steps to protect their workforce from accidents and injuries. Even the most harmless-looking store or office can harbor risks for employees and customers.
As a business owner, you must ensure that you comply with regulations set out to reduce the risk of accidents such as slips, trips and falls and falls from height. If an employee sustains an injury as a result of negligence on your part, they are well within their rights to contact a top attorney for accident injury advice.
Not every incident is avoidable, but it's crucial to make sure that you do everything possible to keep staff and customers safe. Review the policies and procedures you have in place on a regular basis, and always ensure accidents are reported.
If you notice trends, for example, recurrent injuries caused by the same hazards, address this as a priority.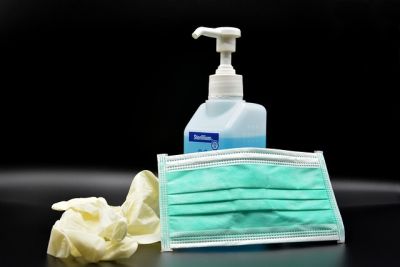 #3 Covid-19 safety adaptations
The Covid-19 crisis has turned the world on its head, and many employers are now operating workplaces that look and feel very different. In addition to carrying out frequent risk assessments, employers will be required to make adaptations to reduce the risk of virus transmission and protect customers and members of staff.
Examples include providing PPE for employees and encouraging clients to wear face coverings, limiting customer numbers, and adopting shift patterns for your team to allow for social distancing and enhancing cleaning and infection control measures.
You may also wish to continue offering your employees the chance to work remotely and providing services that prevent your customers from coming into the store or office, for example, virtual consultations, home delivery and click and collect services.
#4 Training and education
Most of us go about our daily business without thinking too much about the hazards involved. Some jobs are more dangerous than others, but there are risks associated with almost every role.
Providing training for staff can help to lower the risk of work-related illness and injuries. There are multiple courses and programs available from safe lifting and handling and managing stress to operating machinery and vehicles and dealing with hazardous substances.
Select workshops or courses that are relevant to your business and the potential dangers your staff team faces. In light of the Covid-19 crisis, it's also hugely beneficial to ensure that your employees have the relevant training to enable them to adapt to new ways of working and new, COVID-safe workplaces.
#5 Listening to your employees
The ability to listen is one of the most valuable skills an employer can possess. Take the time to talk to your employees, listen to any concerns or worries they have, and act accordingly.
If people are nervous about coming back to work, or they have reservations about health and safety measures, take their comments and feedback on board and be proactive. You want to ensure that every individual feels safe and comfortable at work. Meeting regularly and encouraging discussion and open communication can also have a positive impact on employee wellbeing.
All over the world, employers and business owners are facing new challenges to keep staff and customers safe. If you're looking to make changes and adaptations to create safer spaces and healthy, productive workplaces, take these tips on board.
Make sure you're up to date with changes in policies and procedures, keep an eye out for the latest advice for your industry, implement new measures to reduce infection risks, and ensure you comply with measures designed to lower the risk of accidents and injuries. Listen to your employees and provide access to courses and training opportunities.