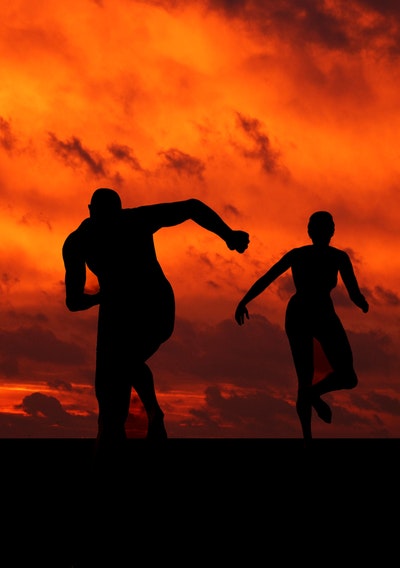 In the world of sports, athletes are always under constant pressure. It may be difficult to realize, much less accept, but that's just how it is in this world.
They're always training to refine their skills further. They're always looking after their fitness so that their bodies are always in top shape and ready for major exertion.
And, on top of all of that, they also regularly deal with competitiveness. It's effortless to be deemed insignificant once there's a fresh face or a more skillful player on the team.
This is why athletes must stay inspired. The good thing is that there are countless stories out there that chronicle the hardships that fellow athletes faced and overcame.
These are the four most inspiring stories of athletes.
Shaun White: Overcoming Problems with the Heart
It's hard to think about snowboarding and other winter sports without thinking about Shaun White.
When we wear Obermeyer jackets for men, goggles, boots, and other accessories, there's a part of us that feels like him before he embarks on a major excursion down a snowy mountain.
Known as "the Flying Tomato" by his dedicated fans, White is the first snowboarding athlete to win three gold medals in the Olympics. Apart from that, he's also a known skateboarder and musician.
This is why it's a bit hard to imagine that this athlete, who seems larger than life, suffers from a heart condition ever since he was born. The Tetralogy of Fallot is a rare condition in which there are four heart defects found at birth. Its symptoms include a bluish tint on the skin, shortness of breath, low weight gain, and loss of consciousness.
Although people with this condition are known to live healthy lives, they are cautioned from too much exercise. Because of this condition, White underwent two open-heart surgeries before he even reached the age of one.
White's story tells us that no matter what our bodies experience since birth, we could still pursue athletic goals. All we need is to find the right balance between practice, play, and rest.
Billie Jean King: Defying Gender Expectations
Before there was Serena Williams in the world of tennis, there was Billie Jean King. A sports enthusiast since she was a child, she dabbled in sports such as basketball, softball, and shortstop. But then, later on, she found that her true love is tennis. As a child, she was determined to become the number 1 tennis player in the world. She did become World Number 1 in 1967 and a few times again after that.
As one of the first female athletes to gain prominence, she's a staunch advocate of gender equality in the world of sports. She founded the Women's Tennis Association and became its first president. Using this position, she fought for equal pay between male and female tennis players at the United States Open.
But her most prominent contribution to gender equality in sports happened in 1973. She went against fellow tennis player Bobby Riggs in the "Battle of the Sexes."
Riggs proclaimed that men are superior tennis players. King played proved him wrong, though. In a game that 90 million audience members witnessed, she beat Riggs in three sets.
King paved the road for fellow female athletes that came after her, showing to the world that strength, endurance, and skills aren't based on gender.
Bethany Hamilton: Thriving After Trauma
As athletes, our bodies are our weapons. One fatal accident could end our sports careers in a snap. Our lives could change before we could even say anything about it. Unfortunately, this is what happened to Bethany Hamilton.
When she was 13 years old and was set to become the next big star surfer, she lost an arm when a 14-foot tiger shark bit it off. Without her left arm, she couldn't balance properly on a surfboard. Back then, it seemed that her career as a surfer was over. But Hamilton surprised everyone with her resilience.
A month after the shark's attack, she's back on the board and regained her strength and skills. Just two years after that, she was awarded her first national surfing title. Today, she continues to embrace her dream as an accomplished surfer.
Knowing stories like this will help us persevere as athletes. Finding inspiration from fellow athletes is a huge part of our careers. It's just as important as staying fit and trained. The hours spent in practice don't matter if their hearts aren't in the game.