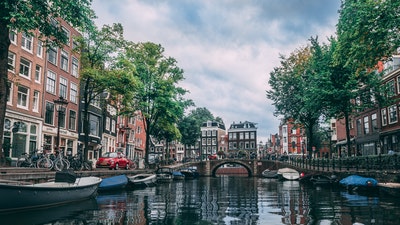 Corporate law in the Netherlands in a comparative way offers higher flexibility in comparison to the other corporate system in which a foreign entrant conducts business here.
Companies that originate outside Holland's border don't face any special restrictions when setting up their business.
Establishing a business in the Netherlands is easy and can be accomplished via several legal frameworks.
Which legal form you should choose to set up a company?
The common legal forms used for companies is public (NV) and private (BV) limited liability company. The originators of a BV or NV can be people or legal entities, irrespective of their nationality or present domicile.
The two mechanisms allow a legit foundation to set up a company, but they are different on what they offer and permit for in the activities of a company.
While NV is registered as a public company and can be listed on the stock exchange, BV is privately owned and designed for flexibility.
How to satisfy incorporation here?
Both the forms need incorporation under Dutch corporate regulation. It is achieved through a notarial act, an implementation of a notarial deed of incorporation.
Along with this, Articles of Association should also be provided. The deed is to be presented in the Dutch language and implemented by a Dutch notary.
If the company shares are registered, corporate law needs a Shareholder Register. It is done by filling the list of names and addresses of every shareholder along with the shares they have.
You need skilled professionals from http://intercompanysolutions.com/ to create these documents and help you through the procedure.
How can you comply with company registration in the Netherlands?
It is important for both BV and NV to be registered with the Chambers of Commerce of Netherlands within 8 days of incorporation.
The details of the company to be registered along with supervisory and managing directors should be present.
Legal advice on setting a company
It may be a challenge to register a company in the Netherlands for foreign entrants who are unaware of the Dutch corporate law.
However, it is better if you seek sufficient legal guidance and assistance in drafting the needed documents.
Step by step procedure of business setup in the Netherlands
After you have chosen your business type, you can start with company registration. The best part is that you don't have to be in the Netherlands to register your company. Even activities like opening a bank account can be done from a remote location. But it is only achievable if you have the right documentation and information. Here is the step by step guide for company registration in the Netherlands.
Check all the documents of all shareholders you sent. If you have thought of the name of your company, you can mention that too.
After all the documents are checked, the preparation of documents to incorporate your company is done. They are sent to you for signature. The deed is then signed by a notary and submitted to the Dutch Chamber of Commerce. After this, you will get the company registration number.
Then a bank account should be opened.
Lastly, you can get your company's VAT number.