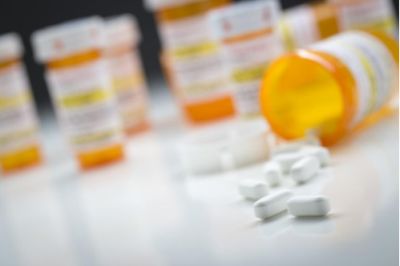 Heading to the pharmacy is more dangerous than it was a year before. With COVID-19 quarantines ongoing, it's safer to stay home. Unfortunately, many people still need to pick up their prescriptions.
By learning how to buy medicine safely online, you can get everything you need right from home! You can even automate your orders. Just set it and forget it.
Online pharmacies are convenient and easy-to-use. Only 4% of online pharmacies are actually licensed and legal, though. Meanwhile, 25% of online customers have already started purchasing their medications online.
Before you rush to shop, it helps to do your due diligence.
Here are seven tips that can help you shop safely online. With these tips, you can avoid inaccurate, fake, or contaminated medications.
Start shopping with these tips today!
Avoid Scams
Before you can buy medicine safely online, it's essential that you learn how to spot an unverified, illegal pharmacy. Remember, you don't want to buy medication made from harmful fillers. Otherwise, your medication could do more harm than good.
It's bad enough that many of these fake pharmacies send fake drugs. They can also turn you into a victim of fraud or identity theft.
Some websites are insecure and therefore able to steal your personal information. Others could expose your computer to harmful malware.
Many illegal pharmacies even market themselves on your favorite social media platforms and search engines. In fact, 38% of posts that promote medications are linked to illegal online pharmacies. Remember, over 95% of online pharmacies selling prescription drugs online are operating illegally.
Don't trust every ad you see online.
Learning how to buy medicine from trustworthy websites will ensure you buy the medication you need. Taking the wrong medication, on the other hand, can have a dangerous impact on your health.
These tips can help you distinguish between safe sites and scams.
Check the Domain Name
Before you click on a link to an online pharmacy, take a look at the domain name. Does the URL read ".pharmacy" at the end? These pharmacies are safe.
Online pharmacies can't fake this domain name. The National Association Board of Pharmacies (NABP) checks online pharmacies. Their review determines whether these pharmacies are following all federal and state practices.
Stay Secure
Don't click on that website yet! Instead, read over the URL again.
Does "HTTPS" appear in front of the website? If so, the website is secure. These websites will make sure hackers won't steal your personal information when you make a purchase.
You can find peace of mind by purchasing from secure websites when shopping online.
Does the website list their policies about protecting your privacy? You can usually find a website's privacy policy in the footer.
Finding an online pharmacy you can trust will allow you to experience the benefits of online shopping.
Send Your Script
The FDA regulates all prescription medications in the country. However, they can't verify that any imported products are safe to consume.
Many online pharmacies don't have approval from the FDA. Some popup, scam a few people and disappear overnight. You'll struggle to get your money back after receiving counterfeit meds from these sites.
Before you purchase any medication online, make sure the digital pharmacy asks for your prescription. After all, there's no way to confirm they're sending the right medication without your script.
If they don't ask for or require a prescription from a licensed doctor, walk (or click) away.
Otherwise, you could end up buying counterfeit medications. You could end up with medications that aren't even legally approved! Meanwhile, you'll struggle to tell the difference between legit pills and fake ones.
If your medication doesn't do what it's meant to, your health could suffer.
You can also spot a rogue pharmacy if they don't have a licensed pharmacist you can consult. Choosing a licensed, professional pharmacy is essential. Your pharmacist might catch medications you're about to take that would have a negative reaction.
Watch the Price
Don't rush to choose the cheapest option. In fact, the cost of medicine could help you determine if the site is a scam.
The average American spends about $1,200 on prescription drugs every year. While it's natural to want the lowest price, you don't want to end up with fake drugs.
Instead, take the time to compare prices on multiple websites. Does one price seem outrageously low? Chances are, it's too good to be true.
There are also online resources that will compare these prices for you.
Before choosing a medication, make sure to check labels for products in your cart. Do any of them make outlandish claims on the label? These can include claims such as "new cure,""immediate results," or "cure-all!"
You might notice these claims on the pharmacy's website as well. Does the homepage provide any real information? Are they trying to hook you with a free, one-month supply?
If so, try to avoid those products.
Remember, you can't believe every advertisement for an online pharmacy or product. Take the time to research each medication, including its benefits and side effects, too.
The more you learn, the safer you'll feel before completing your purchase.
As you research different types of medicine and various pharmacies, check for online customer reviews, too. Did any of the customers complain about their purchase? Consider scratching that pharmacy off your list.
When it comes to your health, it's better to be safe than sorry.
In addition to the medication you need, you can also find polyvinyl alcohol suppliers online.
Look for an Address
As you explore each online pharmacy's website, look for a street address. You'll likely find the address in the footer or on their contact page.
Does the pharmacy say they're located in Canada or the US? Do you see a P.O. box instead of an address? A P.O. box usually indicates the pharmacy isn't posting the correct address on their site.
If you can't pinpoint the address, see if there's a phone number or chat function. Remember, you want to find a pharmacy that gives you access to a pharmacist. If you hit a wall, scratch them off your list.
Call Your Insurance Company
Check-in with your health insurance company. Does your plan cover the cost of medicine? There's a chance the insurance company can give you a list of approved, online pharmacies.
Reviewing this list can give you further peace of mind. If an online pharmacy is on the list, your insurer likely vetted the pharmacy first. Otherwise, they wouldn't use the pharmacy as a supplier.
Your insurer wouldn't suggest you start using them, either.
If your insurer didn't list a specific online pharmacy you're researching, don't stress. It only means your insurance company isn't working with that pharmacy.
You can use the rest of these tips to buy medicine safely from a pharmacy you can trust.
Make Sure They're Screened
You don't have to work through this process alone. There are many organizations designed to weed out rogue online pharmacies.
First, check the NABP website to make sure the pharmacy is reputable. Remember, the NABP screens online pharmacies. Before giving their seal of approval, NABP researches how the pharmacy communicates its customers.
NABP also researches how the pharmacy fills out prescriptions. What methods do they use?
Finally, NABP makes sure the pharmacy is responsible and protects customer information.
As you research various pharmacies, look for the Verified Internet Pharmacy Practice Sites (VIPPS®) Seal. This seal could indicate the online pharmacy is safe. Pharmacies are required to meet their licensure requirements and NABP's standards for this seal.
Unfortunately, some rogue websites are using the VIPPS® seal fraudulently. To protect yourself, head to the NABP website. You can verify the pharmacy received NABP approval there.
Quick Tip:  Don't forget to look at the URL. Do you see ".pharmacy" behind the domain?
To learn more about the online pharmacy, check the FDA website as well as online customer reviews. The FDA can tell you if the pharmacy has any complaints filed against them. Unhappy consumers can tell the FDA if they found a pharmacy that's operating illegally.
If you suspect a pharmacy is selling medications without a license, consider reporting them to the FDA.
During your research, did you come across a Canadian pharmacy you're interested in? Check the Canadian International Pharmacy Association (CIPA). This list will help you confirm the online pharmacy is considered safe.
Use PharmacyChecker
You can also use the PharmacyChecker website to find online customer reviews. The website allows you to verify that both US and foreign pharmacies are licensed. The list includes pharmacies that require you to provide a valid prescription from a licensed physician.
PharmacyChecker is a great tool if you want to learn more about an online pharmacy. In addition to confirming legitimacy, it also helps you compare prices!
How to Buy Medicine Safely Online: 7 Tips for Smarter Shopping
Ready to start shopping? Keep these tips for how to buy medicine safely in mind! With these tips, you can avoid a scam and protect your long-term health.
Stay inside and enjoy the convenience of having your medications delivered today.
Searching for more helpful life tips? Explore our resources!