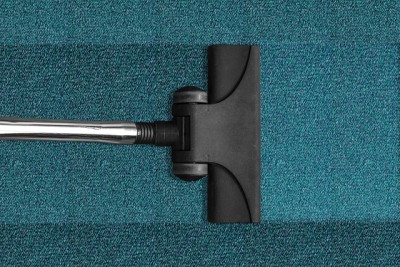 None of us aims to have a house filled with clutter. If we move home, we often get rid of a lot of it and promise ourselves that things will never be this bad again. Only for the clutter to start creeping back in. In time, it grows until it's suddenly out of control.
Our homes are filled with overflowing shelving and drawers that don't close. That one, allowed "messy drawer" is suddenly half of the kitchen, and we've got no empty surfaces. You might have reached the point where you struggle to find things when you need them, or when you are late for appointments because you couldn't find your keys.
Clutter can also mean that there is dust, dirt, and even mold building up in unseen areas, your house might have started to smell musty, and your breathing may also be affected. Of course, having stuff everywhere can also mean that you are more likely to trip and hurt yourself.
Decluttering is essential if you want a clean and tidy home that you love. But, that doesn't mean that it's easy. We grow attached to our possessions, and we get sentimental about our things. Getting rid of even unwanted items can be hard for some of us.
Here are five tips to help you to manage a successful declutter.
#1 Decide Where to Donate
It's probably safe to say that when you are decluttering, some things will have to be thrown away.
You will have old files and documents, as well as broken old things that are no use to anyone and you might need to engage a skip bin hire company. Recycle as much as you can, but throw away what you need to.
But, there will also be plenty that you can donate to charities or sell online. Look at local charities, find out what they accept and how to donate before you start, and things will be easier.
#2 Commit to It
Going in thinking that you might quite like to get rid of a few things, but that you're not really that bothered, will mean that you get rid of almost nothing.
You'll probably just spend hours moving things around. Commit to a declutter, even if it's just a room and not the whole house, and you'll get a lot more out of it.
#3 Understand the Benefits
Why are you decluttering? Just because you want to make more space? Because your home looks untidy? Because you are worried about the growth of bacteria? Or to make room to redecorate or add new furniture?
Whatever your key goal, there are many other benefits of decluttering that can help to keep you motivated along the way.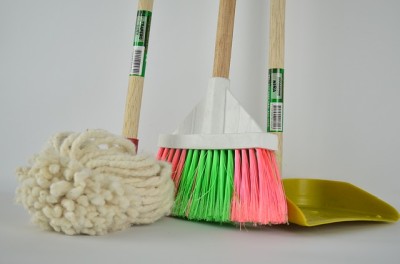 #4 Go Room at a Time
Go into your declutter with a plan. Don't just move from room to room, clearing small areas, or selling a few things, before moving on to the next.  Just check out these tips to clean your home and you'll find all kinds of creative ways to get it done.
Workroom at a time, finishing one before moving on to the next. This way, you'll see the effects of your declutter on a full room, which will help you to stay motivated.
#5 Take Breaks When Distraction Sets in
It's easy to get distracted when you are decluttering. You might find yourself becoming distracted by old possessions and losing focus.
When this happens, take a break. Leave the room, and take some time out before you go back in.
What are you doing to declutter?