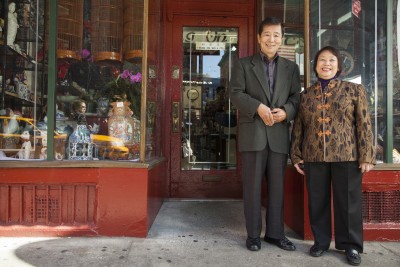 If you are a savvy investor on the lookout for potentially lucrative ventures, chances are, you will have considered investing in commercial real estate. Commercial properties often offer heftier returns than residential real estate and plenty of cash flow.
When it comes to selecting a commercial property to invest in, it pays to be cautious. The last thing an investor needs is a property that nobody wants to rent. You can ensure that your investment posts large returns by picking up a property that tenants want to rent. But in order to do that, you need to know what tenants are looking for.
These are four things that tenants are looking for in a commercial property, and therefore, should be at the forefront of your mind when you are choosing a property to invest in.
For more information on potential investment opportunities, contact some Commercial Property Agents and find out what properties are currently available.
#1 Location
The location should be the first thing you look at because it will be the first thing many of your prospective tenants look at. Look for areas and streets with strong earning potential and high demand. This doesn't necessarily mean areas with significant footfall. Other considerations include proximity to retail competition, public transport links, local amenities, and the surrounding businesses.
Looking at area trends will also help you predict whether your property will appreciate in value.
Is the demand for commercial property in the area increasing?
Are more residents moving to the area?
Have rental prices increased in recent years? Are more businesses springing up?
The answers to these questions will help you determine if the property's value is likely to appreciate.
#2 Logistical Access
Many industries require good access points for stock deliveries. If the building is difficult to reach, the tenants will not be able to take large deliveries from big vehicles easily.
This could restrict the industries that are willing to rent the space.
#3 Parking
Commercial properties with limited parking spaces could also impact tenant interest in the property.
This will largely depend on local transport connections and trends, particularly in rural areas with limited public transport options and pedestrian footfall, but generally, spaces properties with limited parking access will only appeal to a select number of industries.
#4 Repairs
The property's condition is important. You likely have a strict budget on how much you are willing to invest. If this is eaten up in signage repairs, cosmetic costs, and plumbing/electrical/heating improvements, this will impact your return on investment.
Consider how much work you are willing to put in to get the property to an acceptable standard.
If you do not have the time to invest yourself, then calculate how much the necessary repairs will cost, how long it will take, and how many "soft costs" (mortgage, taxes, insurance, etc.) will be incurred while the property sits vacant. Only undertake the investment if you are confident in your ability to absorb these costs.
If you have carefully considered these aspects, then you should emerge with a desirable, competitive property that will have a steady stream of tenants and a near 100% occupancy rate, delivering the maximum possible return on your investment.
Are you looking for a commercial property to invest in?