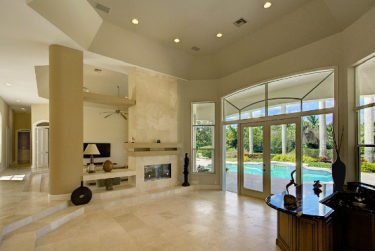 Selling most homes is relatively the same experience.
It's about identifying who can see the most value in a property, ensuring that your listings attract that kind of person in particular, and so on.
But when it comes to luxury properties, you don't really have to go to the effort of defining a target market.
It exists, it's looking for the right property, and it will come to see your property so long as you know where to list it. Instead, there's a different way to sell them and a few ways to waste your time that you should be trying to avoid as much as possible.
Make It an Experience
Emotional selling is the key to all events held at a property-for-sale, from the humblest of open houses.
When it comes to throwing events at a luxury house, then make sure you splash out a little on making it a real experience. You want people to remember the time they had at the house for weeks to come.
There are few things more convincing regarding the value of a home than giving them an experience that will stick in their mind.
But with an open house, you can't be sure how many attendants are real buyers and how many are just those who want to spend time in a luxury property.
So, consider holding an event inviting local real estate businesses as well. That way you can make sure you're tapping into contacts who will most likely know some interested buyers.
Location, location, etc.
You already know the drill that location is one of the most important things about homes for sale.
But when it comes to a luxury property, focusing on the location doesn't become as much about what useful establishments are nearby.
Yes, people will still care about whether there are schools, commercial centers and such around it. But they will care more about the experiences within reach.
Most luxury properties have proximity to great experiences, from beaches and islands to mountain hiking trails and forests. Give them a tour around the area, not just of the home.
Don't Waste Time and Money on the Little Things
You might think luxury home buyers might be amongst some of the pickiest when it comes to imperfections in a home.
However, that's just not true. You don't need to get stressed about all those little fixes. Work on them at your leisure but don't pour hundreds or thousands into getting them fixed.
After all, most luxury homebuyers tend to renovate a new property almost entirely when they buy it.
Instead, what you should focus on is investing in a high-quality staging that is going to give a bit more emotional inspiration as to the kind of lifestyle they could be living in the home.
Luxury home buyers are a slightly different breed of a buyer from the regular. Remember that they have the cash to splash when it comes to the practical realities of a home. Instead, you need to focus on what is going to win over their hearts, not their minds.