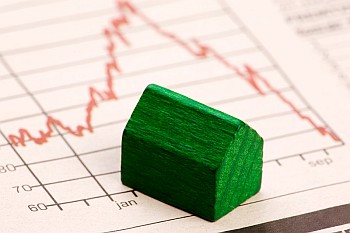 If you plan on selling your home this year, making some inexpensive improvements can really pay off. While newly installed, high-end appliances and sink fixtures are impressive, installing less expensive versions are rarely deal breakers with potential buyers.
Even with the current economy, making home improvements doesn't have to be a struggle. Here are 6 low-cost ways to improve the value of your home.
Install A Security System
With so many types of security systems on the market, you may have a hard time deciding which one is right for you. The best place to start is by checking in with your local security expert. That person will know what you might need given the community you live in.
For example, if you're in Pittsburg, CA, check your local listings for an alarm systems Pittsburg provider. You can compare rates and prices in you area to get the best deal. A home security system will help deter thieves, and will increase the value of your home by drawing in buyers. It can also lower insurance premiums.
Remove Clutter
Remove and donate all items that you no longer use or have never used. These items might include: An extra ironing board, extra dish sets in the kitchen, or a large, empty fish tank that hasn't been filled in years. Getting rid of unnecessary clutter will make your home look organized and larger.
Deep Cleaning
Before you think about painting or remodeling, you must clean all surfaces of your home to remove dust, dirt, mold, and other debris that would make a bad impression.
Try focusing on often over-looked areas such as vents, grout and baseboards. If you have pets or a habit of smoking indoors, you must steam clean all carpeting and wash all absorbent areas such as fabric-covered furniture, bedding and curtains. Avoid using harsh-smelling cleaning agents that might deter potential buyers.
Paint Walls And Cabinets
Over time, light-colored walls and cabinets can become dull, stained and dingy. Nothing brightens up the look of a home more than a fresh coat of paint.
If you are a smoker and have nicotine stained walls, painting is especially important. Start by patching up small holes with air-dry wood filler material. After the wood filler has dried, smooth any rough surfaces with fine grit sand paper. For a smoother paint finish, apply a coat of primer prior to painting.
Blinds & Curtains
After years of sun exposure and washing, curtains and blinds can become faded and cracked. Thankfully, these items are relatively inexpensive to replace. With curtains, look for hues or patterns that will complement your home. Blinds are available in plastic, fake wood, metal, and even fabric options, which are all low in cost.
Curb Appeal
You want the outside of your home to be just as appealing as the inside. Be sure that all your lawn, flowerbeds, and other forms of landscaping are free of debris and weeds.
Make any necessary repairs to sprinkler heads and lighting fixtures. Store all outdoor toys and bicycles in a shed or garage to free your yard of clutter. Place a welcome mat and a nice arrangement of potted flowers at the front door to make your home more inviting.
As you can see, increasing the value of your home doesn't have to cost thousands of dollars. In addition, if you are looking to sell your home for a profit, it's best to choose inexpensive alternatives for home improvements.
What would you do to improve the value of your home?