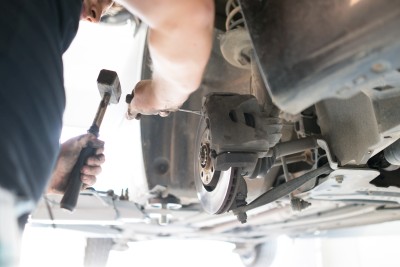 One car repair can decimate a person's budget for the month or possibly longer.
Repairs of this type tend to be costly, even when the part itself isn't expensive.
What can a person do to prepare for these types of emergencies and how can a driver handle an unexpected car repair when they can least afford it?
#1 Take Out a Short-Term Loan
One of the easiest ways to handle an unexpected car repair is to take out a short-term loan. Payday loans aren't an option for many, as they know they won't be able to pay the funds back in such a short period of time.
A short-term loan differs from a payday loan in that the payments are made over a period of months. This allows the borrower to budget for the expense and helps to prevent additional financial problems.
It takes no time to apply for online loan and this can be done from the comfort of your own home.
#2 Use Emergency Funds
Every person should have an emergency fund for unexpected expenses such as car repairs. Although these funds should only be used for true emergencies, not having a vehicle to get back and forth to work qualifies as a crisis.
If a person is unable to work, they can't make money to pay for the car repair and the other bills they have. If no emergency fund is in place at this time, other methods will have to be used to finance the car repair.
However, once the repair is paid off, make establishing a fund of this type a priority. It is of great help in situations such as this.
#3 Fix-It Yourself
One option people often overlook is fixing the vehicle on their own. YouTube is a valuable resource for individuals, and a person might discover they can handle the car repair without taking it to a professional. If there is any doubt, don't hesitate to ask a friend for assistance in completing the task.
They may be able to watch the video also and help you carry out the necessary work for a little more than the cost of the part. In fact, many auto repair stores now lend or rent tools so owners can do the work themselves.
This helps to keep the cost of the repair to a minimum, which drivers are sure to appreciate.
#4 Find a Good Mechanic
One thing every driver should do is find a good mechanic they trust. Take the car to this individual for regularly scheduled maintenance and many problems will be detected at an early stage.
This helps to prevent more costly repairs. Furthermore, when a person builds a relationship with their mechanic, they may be able to work out a payment plan for an unexpected repair or find a way to get the work done for less.
This person knows more about the car than anyone else, often including the driver. They become of great help in preventing unexpected car repairs and handling those that do arise. For example, I use vw service and repairs to help me fix my vehicle at a fair price.
Other funding sources for an unexpected car repair include family and friends, local auto mechanic training programs, and high schools that offer this training as part of a student's coursework. In addition, a person might find they can contact the auto loan provider and ask for a deferment when it comes to the monthly payment.
Many lenders will allow a person to skip one month, as they know the car needs to be fixed to retain its value and their investment in it. Although this likely won't cover the entire cost of the repair, it can be of help in allowing a person to fund this work.
What are you doing to be prepared for an unexpected car repair?