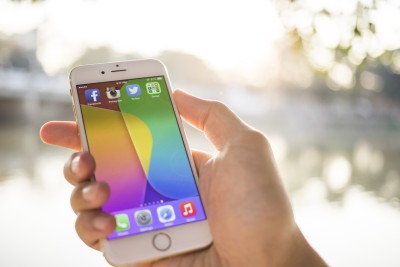 Phones are the center of every individual's life; they combine the messaging device, camera, Gps tracker, music player, and many more properties.
Various mobile phones have been tested and ranked, whether you are looking for an apple, android, or a simple feature phone, covering multiple budgets.
iPhone 11
Apple has made significant improvements for this particular phone, like, massive camera upgrades, for instance, the night mode, that can take photos in dimly lit situations. It allows you to shoot amazing videos and pictures by combining a 12-megapixel primary lens with an ultra-wide telephoto camera to allow for improved zoom function and a 120-degree field of view.
It also brings unprecedented performance with A3 bionic for gaming, which improves the phone's processor capacity by 20% over other iPhone devices. It has an improved battery life that allows it to manage background tasks better, reducing power usage up to 40%, and the optimized battery charging, which slows degradation during charging. iPhone 11 and iPhone 11 Promax are water, splash, and dust resistant.
It has improved durability since it is encased in a sturdy glass; thus, the screen can survive high falls uncracked. You can recycle your phone online on the Sell My Mobile website and upgrade to a new device.
Samsung Galaxy Note 10 Plus
The gadget is among the best phones you can buy with fast performance, ultrasonic fingerprint sensor, improved camera, and battery life.
It is a combination of a computer, gaming console, movie-tech camera, and an intelligent pen. It has a powerful 7nm processor and 12 GB ram, which contributes to the incredible speed, to easily download files, stream content, watch live games at all places. It has excellent mobile storage, 256 GB, which you can expand up to an additional 1TB via a micro SD. It has a super-fast charging capacity and excellent charge retention to give you all-day power.
The camera will make your photos and videos as still photography; it has all camera essentials from the dual aperture lens to the Ultra-Wide Camera, Live focus, and even Scene Optimizer. You can also sell your phone, compare prices, then sell it through "Sell my mobile," then upgrade to another type of your choice.
Google Pixel 3A
The phone has a far much better camera, display, and software that you could ever hope to get from budget-friendly gadgets; it's plenty fast, takes excellent pictures, and has a considerable price tag. The Pixel 3 A camera is the best in the market for a premium shooting experience, even motion shoots with awesome pictures indistinguishable from other expensive models.
It has the best battery life by a combination of a lower resolution display, smaller screen to body ratio, and a larger battery. As a Google phone, you are also guaranteed to get OS upgrades and security patches for three years, and android upgrades as soon as they come out.
It's time to upgrade to a better phone with diverse qualities; sell your phone through the "Sell My Mobile," platform then purchase one of the best phones this year to enjoy the improved attributes and technology.
Conclusion
We are in a smartphone dominated generation with 4G networks being the most preferred home internet connection due to its speed. 5G has just begun to launch in various cities, as the year is coming to an end, there is a massive upgrade in smartphones, and most companies are making a new release every time.
It is also the best time to recycle your phone, upgrade the gadget and gift your loved one from various high-quality options.