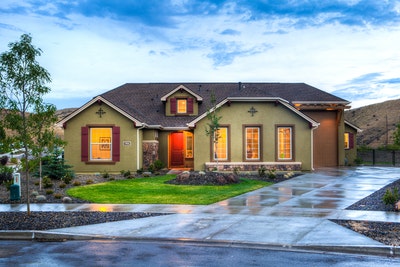 The real estate domain is highly competitive at present and staying ahead is tougher than you may think. The key lies in keeping pace the industry trends and sustainability is one such trend that you cannot overlook right now.
After all, buyers today are more conscious than ever about green living because of the rapid environmental degradation and its ill-effects. Even as cities turn into concrete jungles, eco-conscious buyers are looking forward to moving back to the basics.
As a result, real estate developers will need to adapt and align for building a sustainable future. Let us understand more about the trend of sustainability in real estate.
Homebuyers are keen to go green
Sustainability is now a clear expectation for a majority of buyers. It comes as no surprise that the concept of green building is popular today as many people look for a certain amount of sustainability in buildings, both residential and commercial.
Moreover, even governing bodies in some parts of the world require the implementation of resource-efficient measures as a regulatory norm.
Buyers are willing to pay more for built-in sustainable features such as energy-efficient construction, appliances, and more.
Obviously, real estate developers who pay attention to making them a part of the construction will be able to stay ahead of the competition.
Investors also expect sustainable solutions
The demand for green living is not confined to buyers who want to purchase homes for themselves but also extends to investors looking to buy or upgrade rental properties. This is because a major chunk of tenants right now is conscious about their carbon footprint.
Properties fed by public utility solutions are sure to stand apart, while those offering sustainable features also attract higher tenant traffic and even fetch a premium in rental income.
Owners can highlight them while marketing the place because these features surely make it an attractive deal for the prospective tenants. Those already owning rental properties can consider upgrades to make it energy efficient.
Simple measures like switching to solar, installing energy-efficient lighting, HVAC and appliances, using eco- energy-efficient appliances, insulating exterior windows and doors, and installing a drain-water heat recovery system can make a big difference.
Understanding the needs of a modern township is important
Apart from knowing the expectations of real estate buyers and investors, the businesses in this domain also have to understand the needs of modern townships. The concept of smart townships or cities is coming to the forefront and can be the selling point for businesses.
However, building a smart township requires a lot of work and innovation as you need to bring a mix of infrastructure and services that cater to the aspirations of the eco-conscious customer.
The investment would be immense, as these townships would include much more than green buildings. The other features include the usage of solar power, rainwater harvesting, wet and dry waste segregation, and reusing water for flushing.
Real estate businesses need to be proactive on sustainability issues if they want to match the expectations of the buyers and investors in the future. The effort may be massive but it has the potential to drive huge returns.
Moreover, going the extra mile means that you will be doing your bit for the environment!