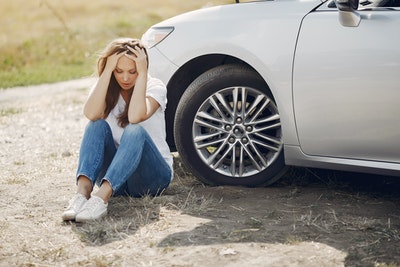 Car accidents are unfortunate and things can be totally frustrating if you get hurt due to someone else's negligence. Thankfully, personal injury law comes to your rescue as it is meant to get you compensated for such injuries.
Apart from the medical costs of injury, you can even get compensation for lost income in case of serious injuries. Needless to say, lost income can have far-reaching implications on your finances and even a little support goes a long way.
So it makes sense to go the extra mile to get the compensation that you and your dependents really deserve. However, it is important to understand how the process of claiming lost wages works and how they are to be calculated so that you can claim a rightful amount. Here are some situations that you need to consider.
Diminished earning capacity
If you are injured to an extent that it is possible to work but with some limitations, you will probably be likely to earn less in the future. Obviously, this translates into lost earning capacity, which means that you will get tighter on finances.
You will need to prove future income losses caused by the loss in your productivity and earning capacity for claiming compensation. Your personal injury lawyer will have to present your medical reports from an expert doctor or physical therapist as evidence to validate the fact.
Further, a medical professional deputed by the court may examine you to cross-check the claim. The income losses are calculated by a financial expert considering the work limitations related to the lasting injury.
Career-ending injuries
Things can get more serious if you have a major accident that causes career-ending injuries. Obviously, you may end up losing your income for a lifetime or an unwanted career switch. Consider an accident where you may lose the mobility of your legs.
If you are in a job that requires field travel, such an injury literally means an end to your career. While there is a loss of regular income, you will also have to find an alternative career. Experts at Diaz Law recommend that such victims should not just file a claim for lost income but also for the mental anguish caused by the loss of their chosen profession.
If your attorney is good enough, you can get a massive compensation amount to cover the setback.
Loss of business or career opportunities
In some scenarios, the victim may be unable to avail of business or career opportunities because of the injury. For example, you may lose an upcoming promotion because you are incapacitated and cannot join work for a few months.
Similarly, there could be a loss of business opportunities, outstation, or overseas, as you cannot travel for some time. If the accident results in loss of opportunities for advancement or increased income, you definitely deserve compensation.
Getting fair compensation for your injuries is a legal right. At the same time, it is something you deserve because you have been wronged. It is, therefore, important to fight for your rights. Having the best lawyer on board improves your chances of securing the compensation that is rightfully yours.