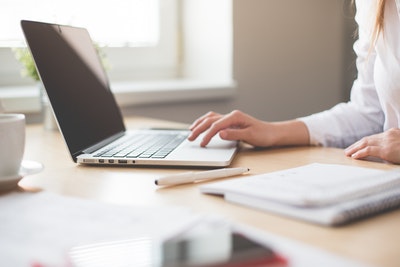 For one reason or another, you need to take some time out of your business for health reasons. Whether you've been diagnosed with a serious medical condition, been involved in some kind of nasty accident, or your mental health has taken a hit, taking time out from your business can be an extremely daunting concept, can't it?
While you know that you need to take some time out and that it's in your best interests to do so, that doesn't mean that it's an easy process. When you've put a lot of time and effort into launching a prosperous and profitable business, it's not easy to take a step back from it.
However, if your health has taken a hit and you need some time out to recuperate, then you have no choice but to take a step back.
What it's important to realize is that just because you're taking a step back, that doesn't necessarily mean that your business has to suffer negatively as a result. Believe it or not, with the right plan in place, it is possible to ensure that your business doesn't suffer as a result of you choosing to take some time out.
Wondering what steps you can take to ensure that your business isn't negatively impacted as a result of your health issues?
Have a read of the tips and ideas below!
Ensure your business can continue to function
One of the most important steps that you can take when it comes to protecting your business while you take some time out is to ensure that it is able to continue to function.
If you have a team under you, then delegating a number of key tasks to them could be a worthwhile step to consider taking.
If you don't have a team, then perhaps you might want to think about outsourcing some of your business tasks, allowing your business to function in one capacity or another.
Source financial support
If money is going to be an issue and you're going to struggle to fund your business, then it's important to take the time to think about how you can better manage your financial situation. There are plenty of options available to you – it's just a case of taking the time to consider which one would be best for you.
As well as looking at the concept of taking out a business loan or finding a financial backer, you could also consider your personal circumstances and the cause of your health issues.
For instance, say your reason for taking time out is because of an accident that you weren't at fault for, then you could consider contacting a personal injury specialist like personal injury attorney Chad Stavley, and taking the time to find out whether you are able to make a claim for the financial losses you've suffered as a result.
When it comes to taking time out of your business due to poor health, the idea of having to take a step back can be stressful, especially when you're concerned about the financial implications of doing so. However, as long as you have a secure action plan in place, you can effectively limit the impact on your business.