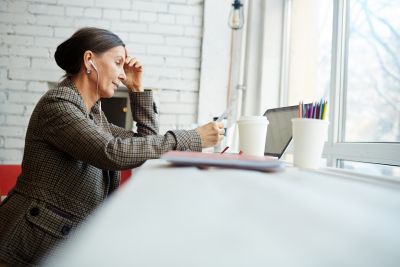 When you have suffered some kind of injury, there are essential steps you need to take to help you recover.
People often feel pressure to get back to a normal and healthy life as quickly as possible.
Daily responsibilities can take over. Who will take the kids to school? How will you manage financially? Will you lose your job? Who will run your business?
What if your injury is something you cannot recover from? Losing a limb or becoming permanently disabled will leave you scared about the future.
Questions like these will leave many people feeling stressed, anxious, and worried. No matter how severe your injury is, you can still work towards a good quality of life.
In the beginning, this may seem out of reach. It's hard to see through all the obstacles you have to overcome. Taking care of your physical and mental health during the recovery process is critical.
There are a lot of resources available to help people deal with feelings associated with suffering a serious injury. How you think has the power to make you recover faster. Positive thinking will speed up the healing process.
Resting, rehabilitation, exercising, eating healthy, and getting enough sleep are vital steps you need to follow.
Don't let financial pressure consume you and hamper your journey back to independence. Ensuring you are financially stable will allow you to focus on your health and welling.
Steps You Can Take to Ease the Financial Burden
One thing you might want to consider is reaching out to a personal injury lawyer, sometimes known as a disability lawyer. 
Personal injury lawyers deal with cases that are not necessarily crime-related and provide legal representation to people who have suffered injury either physically or emotionally.
They provide advice and assistance to recover financial compensation. Anyone who has found themselves in a situation due to negligence from another person, employer, or organization can seek the help of a personal injury lawyer.
Sometimes the case will not go to court; a settlement can be reached out of court.
As financial security is an essential part of the recovery process, it makes sense to at least discuss your case. You may yourself get compensated for income loss and medical bills. You could also receive financial help for emotional stress resulting from your injury.
What Type of Cases Do Personal Lawyers Represent?
Personal Injury Lawyers represent a wide variety of cases. If you have experienced harm to the body or mind through someone else's neglect, then you may be able to seek their help.
Examples of cases include:
Car accidents
Brain Injury
Workplace injuries
Medical Malpractice
Construction accidents
Animal attacks
Injury resulting from a fall
Wrongful death
These are some of the most common types. But Personal Injury Lawyers offer support for almost any incident, that was not in your control.
In fact, accidents can also end up causing long-term disabilities. This, in turn, can skyrocket your medical bills and force you to take time off from your work. In such cases, associating with long term disability lawyers by your side can help you receive fair compensation for your losses.
How Does the Process Work?
Most Personal Injury Lawyers will offer you a free consultation. This will help you and them decide if you have a case they can take forward.
Many also offer a No Win, No Fee guarantee. If they are unable to get you the financial compensation, you will not have to pay for the service.
If your case is successful, they will take a percentage of your settlement amount as a fee.
What Does a Personal Injury Lawyer Do?
They will act as your representation and guide you through the legal process. A personal injury lawyer will be your voice at a time when you need it most.
They will help to take some of the stress out of getting back on your feet. Without their specialized skills, you may find that you are left to cope on your own financially.
As part of their service, they will gather evidence on your behalf. Tasks could include taking photos, videos, interviewing witnesses, and liaising with medical professionals.
They will offer advice on how much you can expect to receive and when you should settle out of court. All communication with insurance companies will be handled via them. Personal Injury Lawyers will take accountability for any necessary reports needed for trial preparation.
Why Use a Personal Injury Lawyer?
There is evidence to suggest that being financially unstable will have a negative impact on your recovery. If your time is spent worrying about how you will cope financially, you will find it harder to commit to your recovery process.
Being able to focus on your health and wellbeing will help improve your quality of life and aid in the healing process.
Final Thoughts
Offering free consultations and a win, No fee guarantee you should feel confident that taking that first step is easy.
Without the legal representation of a Personal Injury Lawyer, you may struggle to gain financial independence. The legal process can be very complicated. With your best interests at heart, they can be a reliable and trusted way to help gain back your freedom and independence.