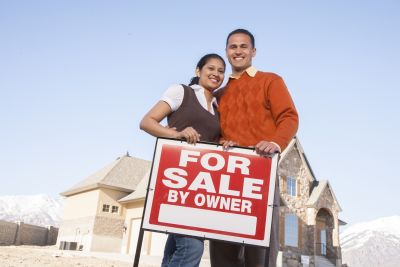 How long a home stays on the market will often depend upon how many people actually see the listing.
Especially visible listings entice more viewers to take the next step, and that translates into offers later on.
Any or all of these approaches can be used to make any real estate listing more visible.
Try any or all of the eight strategies that follow and you should find your property selling sooner, whether you are an agent or a homeowner handling marketing yourself.
#1 Use a Listing Marketing Service
The single simplest way to attract attention to a listing is to use a marketing service like LUXVT. These specialists tackle the required marketing, often taking fees only after listed properties sell.
The connections that such companies develop allow them to get listings posted in places that attract notice. Those kinds of placements will often be out of reach of real estate agents or property owners and well worth the price. You can also find some great real estate marketing tips from Showcase IDX on Instagram as well.
#2 Optimize for Search Engines
Search engines of various kinds can send traffic to real estate listings. Keep up with search engine optimization (SEO), and your listing will always receive more visitors.
It can also pay to adjust your tactics a bit to see which approaches work the best. As things in the realm of SEO are often a bit fuzzy, experimentation tends to pay off.
#3 Send Out Some Emails
Real estate agents should always be working on developing their own email lists. Homeowners who decide to try their own hands at marketing sometimes have access to such resources, as well.
Although email has come to seem a bit old-fashioned to many, it can still be a very effective marketing tool. Just be sure to not be overly pushy or intrusive, and your emails should generate some positive buzz for your listing.
#4 Include Eye-Catching Photos
People in the market for the property are often confronted by pages containing dozens of thumbnails. Make sure the picture that represents your listing will excel at convincing viewers to click on it at first glance.
It can even be helpful to try each of a few different photos to see which generates the most interest.
#5 Buy Some Leads and Market to Them
Companies that sell lists of leads are mainstays of marketing in many industries. Real estate is no exception, so take advantage of the available opportunities, where appropriate.
Marketing to well-qualified leads is always easier than cold calling, so think about your investment in that context.
#6 Make Use of Social Media
Social media sites like Facebook and Instagram have proven power to move real estate. Do a better job of leveraging this asset and your property should sell more quickly in any case.
Whether you have a strong social media presence already or need to develop one, holding back should not be seen as an option.
If social media sounds daunting to you, you may want to consider hiring a marketing agency to handle this for you.
#7 Add the Listing to Your Home Page
There is probably no more direct way to raise the visibility of a listing than to add it to your agency's home page or other web property.
This will ensure that every visitor will get a chance to see what makes a property so special.
#8 Market to Other Agents
Other agents are always interested in properties that bring something distinctive to the table. Reach out to real estate professionals, and you could find them handling much of the hard work of listing marketing themselves.
Any or all of these approaches can be used to make any real estate listing more visible. Any type of progress you make should help a given property find an enthusiastic buyer.