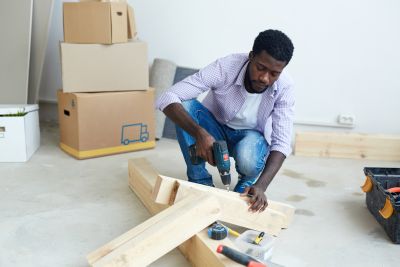 Are you thinking about renovating your home?
There comes a time when a house needs a little work whether this is repair work, making improvements, redecorating, or getting the property ready to sell.
It is important to be aware that any kind of renovation can be a major undertaking and interfere with your life so you will need to consider a few things first.
#1 Budget
Perhaps the most important is to work out how much money you can afford to spend. Renovation can be incredibly expensive depending on what work you are carrying out, plus there are usually a few unexpected costs that arise so you might end up paying more than you anticipate for.
This means that you need to make sure that you can afford the project but that also it is a smart time for you to be spending this much money.
#2 Finding Professionals
When it comes to renovations, it is best left to the professionals, especially for larger projects. It might be tempting to go with the cheapest option, but this could end up costing you a lot more in the long-run and you will get what you pay for which is why you need to research and compare options.
For projects like bathroom remodeling, you should always find experts like City Plumbing so that you know that you are in good hands.
#3 Create a Schedule
Home renovation can interfere with your life and cause a great deal of stress so you will want to make sure that you have a work schedule to get it completed as soon as possible.
You often hear stories of home renovation projects going on for weeks or even months longer than planned which can be frustrating and also take all of the positives away from the project.
Having a clear schedule can also make it less chaotic as you can avoid tradespeople overlapping unless the work can be carried out at the same time which could speed up the project.
#4 How You Will Manage
You must also think about how the renovation work will interfere with your life. It will depend on the work, but it could interfere with your life in many ways such as making the house unliveable for a certain amount of time. In this situation, you will need to think about what you will do during this time, such as moving into a hotel.
These are the main things that you need to consider when planning on renovating the home and will hopefully help you to have a positive experience.