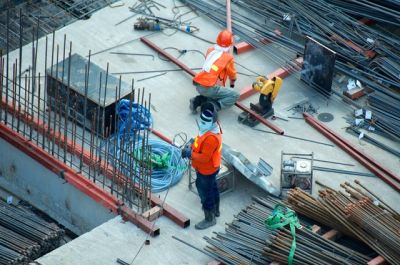 Managing a construction site is tough work. An effective construction manager needs to keep the project both on budget and on schedule, as well as in making sure it complies with any codes, laws, and guidelines.
There are a lot of things to keep track of, so you need to be competent to make your job easier to do. Your job has an impact on the project as a whole, as well as the revenues that are made and the time that the job takes.
Here are the top tips to be a better site manager.
Learn the codes
It can often be a surprise just how much red tape there is on a construction project, even on a simple build.
Every area will have rules, laws, and codes that differ slightly that you will have to work with. It's essential that you are aware of what you're working with from the start, as these regulations will impact on your schedule and budget.
Meet with your local building inspector to ensure you're up to speed with the requirements in your region.
Map out your schedule correctly and efficiently
On a construction site, you need to always be on schedule to stay on track. As a site manager, you need to monitor this. The key to keeping everything on time is to plan properly.
Lock in on the regions where you're most assured, and give yourself more room in areas where problems are more likely to occur.
Get bids from subcontractors that you hire.
It might seem simpler to bring in a subcontractor that you've used before or hired the first one who sends you a reference.
However, as you had to bid to get the job in the first place, you should ask any potential subcontractors to bid for work too. By doing this, you get a much better idea of the budget and time frame, and you can get the best for your budget.
Keep a close eye on the whole thing
Once work gets underway and everything has been mapped out, it might seem like the time to relax. You relaxing creates problems. Once the work is started, you need to stay on top of what's happening and helping where you're needed.
Your role is to be able to react, whether it's to help overcome a delay or order more equipment from someone like ATI Electrical.
Use the best software that you can access
It's hard work to keep a close eye on everything that happens during construction. If you're trying to do this by yourself, it can seem almost impossible.
This is why you need to make use of project management construction software. With this software, you can track your budget with a closer eye to make sure it is safe within your original estimate.
Software like this also often has reactive technology built into it, so if something does go wrong, the software can change things to adjust and keep things on track.