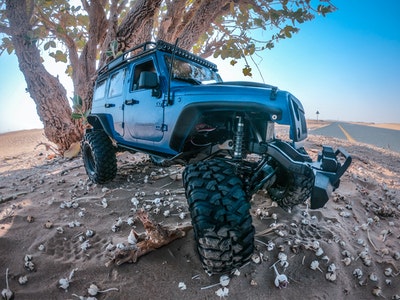 If you're relatively new to the world of aftermarket upgrades for your car, the concept of suspension upgrades can be more than a little confusing. For instance, when you have Stance suspension coilovers fitted, does it replace your whole suspension or just part of it?
By reading on, you'll get a brief summary of Stance suspension and exactly what's entailed when you have your replacement.
You won't be an expert by reading this blog, but you will get a better idea about the basics of what's involved when you invest in and fit suspension parts of this kind to your car.
Stance Suspension Offers an Excellent Level of Adjustability
When you have Stance suspension coilovers fitted to your car, the entire strut, spring and shock combination is removed and then replaced with dampers and springs.
Unlike when you have lowering springs fitted, a coilover kit provides much more in the way of adjustability when it comes to shock damping, rebound, shock damping and spring preload.
Every Stance suspension coilover kit is engineered to an extremely high standard and they're also designed to provide a good deal of weather protection. What you'll always get with this kind of kit is a much firmer ride than you'd get from factory fitted suspension.
Created from black powder coated steel, these units are manufactured to last.
So, Does Stance Suspension Installation Involve Complete Replacement?
In answer to the question in the title, there are two ways in which you can look at it. When you have a Stance suspension coilover fitted, you do have a large part of your suspension replaced, so in a sense, the answer is yes – it is a major job.
However, there are more parts to your suspension that you might realize.
That's because there are other parts that many forget to include like your tires, the air in the tires, your struts, bars, and joints also do their job of making the car stable when driving and comfortable for that inside.
Looking at the question in this way, the answer is no, you don't have your whole suspension replaced.
Springrates – The Trusted Name For Your Stance Suspension Needs
As you can see, there's more to your car's suspension than initially meets the eye and when you invest in quality coilovers, it really does pay to have an expert fix it for you. There's a lot that can be done wrong and you don't want your hard-earned cash to go to waste.
So, if you'd like to know more about Stance suspension or anything relating to how your car handles and performs on the road, you can get the information you need by visiting us online at www.springrates.com.
If, however, reading through our site raises any questions, we'll be more than happy to have a chat with you and address your requirements. Thanks for reading. We'll be back with more from the home of quality suspension parts next time.