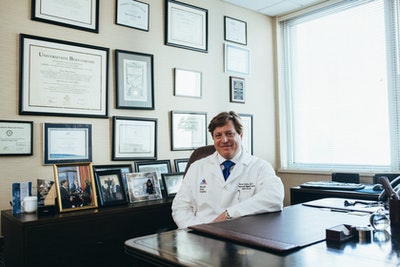 Knowing what to do after your cancer diagnosis is important, and it goes beyond just doing what your doctor tells you to do.
They can only diagnose you and offer options from the outside.
You have the front row seats to how you feel and all your symptoms, no matter how small they may be. You have a lot of power, even with cancer, just so long as you follow these steps.
Learn About Your Cancer
It can feel daunting to learn about your particular strain of cancer after a cancer diagnosis, but understanding it can help you better prepare for it.
Most importantly, be familiar with the stages and symptoms to watch out for.
If you know what symptoms mean what, you can help your doctor come up with an effective treatment plan for you. They cannot feel what you feel, so you need to be on top of your symptoms so that you can direct your oncology team where to look.
Know the Full List of Treatment Options for Your Cancer
The most obvious treatment plan includes chemotherapy and radiation, but that is not always the most effective treatment, nor should you immediately opt for the first choice you hear.
Your doctor will likely go through all of your options with you, from surgery to radiation, all the way through to Cryoablation procedure. If you have done your own research, wait to bring up the treatments you have read online with your doctor.
They may have the first-hand experience or need to consult with colleagues, but make sure they know you want to explore all of your options.
It is important to know the full list of pros and cons for each treatment option and to choose the one that is most effective for your type of cancer and the one best suited to you.
It is also okay to change the treatment option after you begin if the side effects you experience become worse than cancer itself, and you want to try something else while you still have the time.
Build Your Support System
Support systems are key. Cancer does more than ravage the body; it can be disastrous for your mental health and morale.
That is why you need more than just friends and family. You need a support system of people who are going through the same thing that you are and those who have already been through it.
Your hospital should have support groups you can join – do it. Not being alone in how you feel will help considerably.
Care for Your Overall Health
Your body needs to be in its best health, all things considering. Many treatments are harsh on your body, and being in good health otherwise can help you better manage the side effects and beat your cancer.
Make Contingency Plans
Even the best-laid plans can and do go wrong, which is why it is important to make contingency plans so that your loved ones are cared for if your battle doesn't result in your victory.
If you can, try to do this as early on as possible, as you will be in your best frame of mind, and it will feel almost like a backup plan.
Settling your affairs is important, and by doing it soon after your diagnosis, you can then focus on the battle you have in front of you.