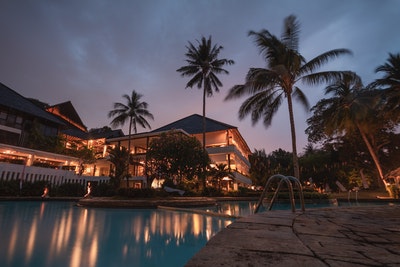 Homeowners renting out their property to vacationers and business travelers has become incredibly popular. If you are interested in renting out your own property, carefully plan and consider what you can do to ensure your business is profitable.
Here are 5 ways to earn money through your VRBO business:
#1 Determine Your Financial Situation
Understanding your financial situation is essential to setting your VRBO up for success. Before you can list your property, you must outline your financial goals and necessary expenses to ensure you have enough money to fund your business and make a profit.
What Are Your Goals?
By hosting through VRBO, you hope to make some extra money, but how much time and energy are you willing to dedicate. Whether you plan to host full time or part-time, it is important to grasp the scope of your business and financial goals to ensure you are fully prepared.
What Are Your Expenses?
As a VRBO host, you will be required to provide specific amenities, such as toilet paper, soap, and bedding. Think through the supplies you will need to purchase in order to give your guests the perfect stay.
#2 Research Your Competition
Carefully research other people in your area who host through VRBO or a similar service. Observe their marketing tactics, reviews, and prices to see what works and doesn't work for them. Use this knowledge to advance the quality of your own VRBO listing.
For example, prices are a competitive factor for these types of services. How do your prices compare to other hosts in your area? What can you do to make renters choose your property over theirs?
Understanding your competition is essential to booking more guests and earning money.
#3 Highlight Your Unique Selling Point
In order to truly be successful on VRBO, you need to capitalize on the unique aspects of your property and area.
If there is something special about your house or cabin that other rentals in the area don't have, make sure to highlight that in your listing. Guests will appreciate the differences that make staying at your property unlike any other.
Mention in your listing local restaurants, nearby attractions, and notable spots that are specific to you. Act as a tour guide for potential renters, so they are aware of the fun activities they'll be able to participate in if they rent from you.
Showcase what makes your VRBO business memorable in order to book more visitors and increase your profits.
#4 Keep Your Property in Pristine Condition
Guests will appreciate a beautiful and clean place to stay, so make sure your property remains in pristine condition. Visitors who are pleased with the appearance of your property will leave raving reviews, which will in turn get you more renters.
Guarantee that all of your appliances are working properly. Make sure that the amenities you provide are in good condition and fully stocked. Stage your property with comforting design elements that will help your guests feel at home.
A major component of keeping your property in good shape is ensuring that it is cleaned regularly. Hiring cleaners for your VRBO property will help you keep up with the necessary cleanings between guests and guarantee that everything is properly sanitized.
#5 Offer Additional Services
If you are seeking ways to advance your VRBO business to the next level, consider offering additional services that your guests will love. Your renters will recognize and appreciate the extra effort you put into making their stay as comfortable as possible.
Additional service you could offer as a VRBO host include:
Cooking meals for your guests
Setting up a complimentary tea and coffee station
Providing laundry or dry cleaning services
Offering guided tours of your city
Organizing transportation to and from the airport
Make sure you are fully able to take on any additional services you decide to provide. Any option you decide to pursue will help you stand out against the competition and get better reviews.
Hosting through VRBO can be a profitable business opportunity. Before getting started, analyze your goals and the competition to help you figure out how you can go above and beyond for your guests.