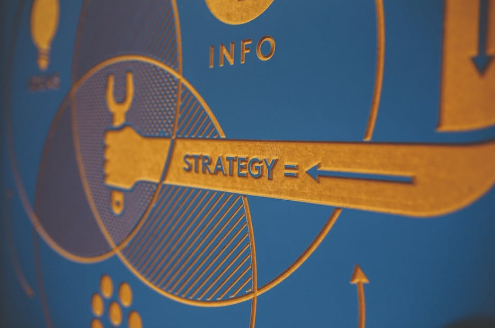 After a while, it's all common for our marketing tactics to become…not quite stale, but not as fresh and innovative as they once were.
If your approach becomes like this, then fear not, because what you actually have is an opportunity to push the boat out and do something new.
It's when everything is settled that we're free to take whichever route we take, and the time to really establish a new marketing plan.
Here's a few ideas to breathe some life into your marketing approach, and hopefully pick up a few new customers along the way.
#1 Targeted Marketing
Everyone knows how to market their company on Facebook and Twitter and the like.
There's nothing innovative about that. But there is something about targeted marketing, where you advertise to a predetermined group of people.
You can do this by using a site like Third-Angle.com/printing-services/ and mailing straight to the door of interested parties, or you can hone in on a segment of your email mailing list and send special promotions out.
#2 A Media Buzz
If you're doing interesting things as a company, then it might be worth reaching out to local media companies (the bigger the better) and seeing if any of them are interested in covering your business.
Local newspapers and the like are always eager to have local stories, and yours – quick, full of details, and a local angle – will be right up their street.
The angle can be just about anything; the important thing is that you'll have plenty of eyeballs reading about your business.
#3 Host an Event
If things are going well – and we hope they are – then consider hosting an event in the local community.
This can be as simple as, say, a stall where you give away free samples of your product, but you can make it whatever you want – the bigger the better!
If you're not big enough to host a full event just on your own, then see what events are being hosted in your community and get involved with them instead.
#4 Flash Promotions
Things are quiet, nothing's going on…and then, bam! Flash sale! If you're thinking about having a sale, then you may as well get some buzz from it.
Alongside your usual sale items, reserve some items that'll be discounted at an even bigger rate than usual. Once they're gone, they're going! You'll have people visiting your site trying to get the best deal, and they might just stick around to buy something else too.
#5 Find a Cause
Your marketing tactics are fundamentally about helping your business, but they don't have to be exclusively about this.
They can also help charities and causes; a mutually beneficial arrangement that gives those who need a boost (either financially or awareness wise), while also…oh, we'll just say, making you look good in the process.
That shouldn't be the sole motivation – you should legitimately be interested in the cause to begin with. Once you have the cause, only good things can come from it!
What are you doing to give your marketing tactics a jolt?  Have you tried the ideas I've shared above or is their something else your doing that has been working great for you?
Share your thoughts and comments below.