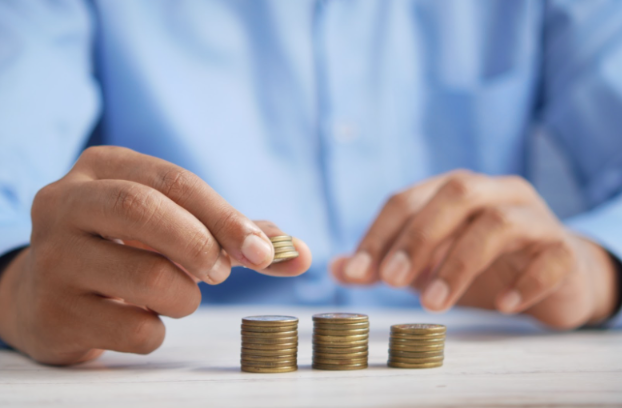 No matter what type of business you have, in whatever industry, you need to ensure your employees have the necessary tools and equipment to keep them productive and efficient.
Think about the panic that sets in when your business loses internet for mere seconds or your most utilized piece of equipment malfunctions.
While your employees are essential to driving your company's vision, your machinery and equipment are just as important for helping you achieve your goals.
Unfortunately, business equipment is expensive, and most small businesses don't have a budget large enough to cover the costs of their most utilized equipment if something happens.
Here are tips for small business owners to help them finance their equipment to prevent downtime.
Know Your Options
Equipment loans are the most popular option for financing equipment, especially for small businesses with a tight budget.
Small business financing can help companies purchase the products and equipment their business needs to operate. Funds from equipment loans can be used to buy any type of equipment, including computers and printers, machinery, and more.
Ultimately, any equipment considered essential for your business will be included in the loan. The most significant benefit of business loans is that they allow you to free up cash flow for other business functions. Instead of paying tens of thousands of dollars upfront, you'll pay a few hundred dollars a month for the life of the loan.
Unfortunately, taking out a loan means spending more on the equipment overall, with interest rates and monthly payments for months or years, depending on the cost of your loan.
Luckily, there are other options for small businesses that can help them get the equipment they need without taking out a large loan, including:
Using rental equipment: Leasing or renting business equipment is ideal when you need the equipment for a single project and not for daily operations. When you rent the equipment, you pay a fee every month, and you're on a contract, so you should be able to estimate how long you'll need the equipment. Unlike with loans, you do not own the equipment once your lease is up.
Buying used: You can save money on business equipment by buying it used. If you still need a loan after looking at the prices of used equipment, you can take out a smaller business loan than you would have needed if you bought your used equipment. With this method, you own the equipment once you've paid it off.
Depending on the nature of your business, you might always need to buy new equipment.
However, you may also need to buy new equipment when just starting your business, so a loan is typically one of the best options available if you plan to use the equipment for the daily operations of your business.
Understand How Financing Works
Even though you have many options for financing your equipment, you should understand how loans work. An equipment loan is similar to other types of business loans, but it can only be used to pay for assets that your business needs to produce goods.
Therefore, equipment financing is best for equipment that doesn't quickly depreciate.
To get an equipment loan, you have to submit a quote to demonstrate how much the equipment costs and how much you can contribute to the down payment of the equipment.
However, it's not always that easy. Wherever you get your loan, your loan officer will need to check your financial health to determine if your business has a history of repaying its debts.
Businesses with poor credit may still be able to get loans but for higher interest rates.
Evaluate Your Needs
Equipment is expensive, and it becomes more expensive once you take out a loan, so you must evaluate your business' needs before getting any type of financing to determine whether it's truly worth it.
You should also calculate whether the new equipment will increase productivity and efficiency or somehow improve your bottom line.
If the equipment doesn't help your business succeed or there's another piece of equipment that's similar, but with less flashy features, it may be best to go with the cheaper alternative.
Improve Your Credit Score
If your business has low or no credit, you must start improving your credit score to get the best possible terms on a loan or lease. Equipment financing is secured by the collateral of the equipment, but lenders still must ensure you can repay the loan.
Therefore, always ensure you have good personal and business credit scores before applying for a loan. If you don't, start taking the necessary steps to improve your credit before applying for a loan.
If your business doesn't have credit, you could start by opening up a business credit card to start building credit for your business.
Even if you don't have a business credit score, you may still be eligible for a loan based on your personal credit score, so it's always best to have a score of at least 650 when applying for a loan.
Shop Around
Whether you're shopping for equipment or looking for a loan, it's always best to look for the best deals.
Before you go to a lender asking for a loan with a quote in hand, try to get as many quotes as possible from different manufacturers or suppliers to help you get the best rates, effectively lowering the amount you need to borrow.
When looking for a lender, check out all of the different financing options, interest rates, and repayment terms available for you.
Some financial institutions will offer better options depending on your need, so always take the time to find a lender with competitive rates and repayment terms that won't drain your budget.
Final Thoughts
Securing funding for your business equipment doesn't have to be difficult.
However, it's up to you to calculate your budget and stick to it whether you choose to get a loan or purchase your equipment in cash.
Julia Olivas
Julia Olivas graduated from San Francisco State University with her B.A. in Communication Studies.
She is a contributing writer at 365businesstips.com where she loves sharing her passion for digital marketing and content creation. Outside of writing, she loves cooking, reading, making art, and her pup Ruby.