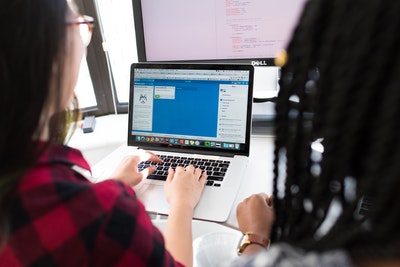 Have you ever wondered why you aren't seeing the amount of traffic that you thought you would? Or, has it ever occurred to you that your business might not be as memorable as you thought it was?
That's probably the case if you think you should have more customers than you do, and you need to fix this as soon as possible.
If you don't know how then it's a good thing that you came across this article because we're going to be looking at some of the solutions down below.
Keep reading if you want to find out more.
Give Them Something Physical
The first thing that you want to do if you want to make your business more memorable is to give them something physical to remind them of you.
So, think about designing a business card to give out to people you speak to, because later on when they are at home and thinking about the solution they need, they'll see your card and think of your business.
But this isn't the only thing that you can do. You can also give out free pens, lanyards, and other cool things to make sure they have something with your company name on it.
Reminding them of who you are later on is a great way to keep yourself in their mind, and eventually, their curiosity will get the better of them, and they will search you online.
Engage With Customers Online
You're also going to have to make sure that you are engaging with customers online. There are so many businesses that don't bother to respond when a customer gets in touch via social media, or if they leave a review on Google or another review site.
As such, if you do this, you're going to stand out from the crowd as a business who cares among a sea of ones that don't. Respond to reviews, whether they are positive or negative. Thank the positives, and see if there is a solution to the negatives.
When it comes to social media, people love to get to know the person behind the business. They don't want to buy from a faceless corporation, so if you can build yourself up a reputation as a business who cares and engages, this is going to go a long way.
Provide Something Nobody Else Can
Finally, you want to provide something that nobody else can. This is one of the most important things that you can achieve as a business, setting yourself apart from the competition.
Find whatever it is that you can do either better than everyone else or that they don't offer to their customers and advertise it well. You're guaranteed to stay in their heads longer if you can provide them with something they won't get elsewhere.
We hope that you have found this article helpful, and now understand some of the things that you could do to make your business more memorable. Good luck, and we hope it works out well for you!