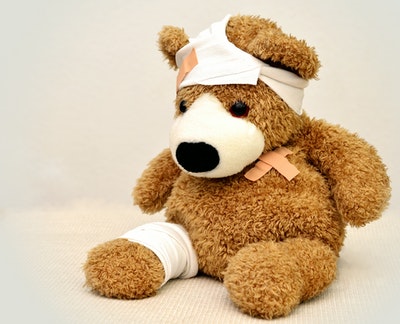 Many of us take jobs or perform tasks in a variety of fields that could potentially put our health and welfare at risk, even though we don't realize it. In essence, as much as our jobs may seem harmless, we are subjected to risks that can result in injuries.
Sadly, these injuries not only cause pain and suffering but also take a toll on our finances. Most people often do not know what to do, majorly because they do not understand their rights after a workplace accident!
Well, we have compiled this quick guide covering critical steps to take following a workplace accident.
Report the incident to your employer
The first thing to do is to notify your employer about the accident. It would be wrong to file a lawsuit or complaint against your employer, yet you have not reported the incident.
Notifying your employer also allows them to handle the issue and help compensate for the personal injuries, suffering, and lost wages.
Your employer should be able to do this via a workers' comp insurance. In some cases, you might need legal help to get compensation.
Document the accident
Documenting the accident is one vital step after a workplace accident. You need to take photos and videos if you can plus you can also find any witnesses. You should also keep tabs on how you feel as time goes by. For instance, take note of any impairment of your ability to do your job, pain or discomfort, or any other changes in your body that you could be experiencing as you receive treatment.
Tip:  While documenting incidents of the journey and the aftermath, make sure to include detailed notes i.e., how the accident occurred, any witness statements, pain, etc. Such details can impact the litigation process and your odds of getting compensated.
Seek medical attention
Although many workplace accidents have relatively minor repercussions, you need to take it seriously. Cases of fatal accidents are on the rise with an average estimation of 6000 cases each day, according to the International Labor Organization. Many wrongful death legal cases emanate from workplace incidents that turn fatal.
If you are lucky to survive after an injury, ensure to seek medical services, whether there are physical injuries or not. Keep in mind that some injuries might not be physical yet they can pose future risks. So, visit a qualified medical doctor to carry out a proper examination.
Once the evaluation and treatment are done, ensure to ask for the medical report or any other related documents. These documents will come in handy and serve as pieces of evidence when filing for a personal injury claim.
Hire legal services
After notifying your employer, your employer insurance carrier might try to contact you for a settlement.
Sadly, because of fear and confusion, most employees fall victim and settle for what they are offered. Remember that insurance companies always know whether an attorney is representing you or not. This influences how they will treat your case. In other words, ensure you have an experienced attorney to help fight for your rights.
Tip:  You should also seek services from a wrongful death attorney if you lost your loved ones from a workplace accident that could have been avoided.
Stay calm, don't share on social media
While it is comforting to seek advice on what to do with your case, social media should be the last platform you should think of. In today's changing times, courts may be willing to admit social media content as a form of evidence against you.
Do not post anything that can be self-incriminating during a legal process. Instead, practice selective sharing, protect your online activities against snooping or interference, and avoid responding to strangers or unknown messages.
Final Remarks
While no one wants to be hurt or injured at work, risks will always be a part of life. Some accidents can be prevented, while others cannot.
The steps discussed above will guide you to ensure that you recover well and receive compensation for workplace accidents.