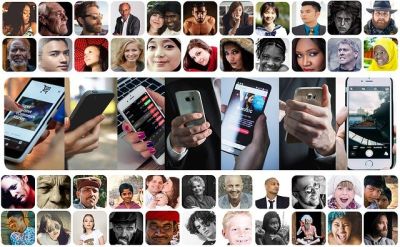 The pandemic halted many things when it hit the world a few months ago. Businesses were affected in a significant way, with some having to close shop. Most of those left standing had to find a way to continue serving the customers despite the interruption.
Thankfully, virtual services became a significant reality for businesses. It gained traction as a tool used by businesses, both large and small, to propel growth. As it stands, many companies will rely on the tool for a long time to come in conducting business.
However, the need will depend on the level of business activity, the complexity of operations, and employee capacity. Without delving into the future of virtual services, look at some of how it has helped businesses hold up.
Telemedicine and Virtual Care
The pandemic has radically affected and altered how medical practitioners provide care to patients. They have been forced to embrace digital tools and technologies to deliver healthcare services rapidly.
Information and Communication Technology has played a significant role in the treatment of patients while minimizing exposure.
Virtual care and telemedicine have been integrated into the healthcare system to maximize the efficiency of healthcare delivery. It has promoted social distances and helped medical centers manage prolonged waiting times.
Unfortunately, only a few physicians and patients are adequately trained on how to use digital services. It has also not bridged the gap in the collection of samples for testing. Urine specimen collector kits, for example, still have to be physically delivered to the patient and the labs.
E-Tax Invoicing and Virtual Services
In Brazil, virtual services have played a significant role in supporting business continuity. The tax administrations in Brazilian states have been working on modernizing their virtual services to taxpayers. This has been in the view of improving the functioning of the economy and helping taxpayers fulfill their tax obligations.
The virtualization of tax services has brought a paradigm shift characterized by a change in the electronic tax documents. These are now exclusively available on the internet.
Users can now virtually send all taxing and accounting information with ease and convenience. Tax processes have become more agile and reliable by eliminating the need to process physical documents.
This digital transformation in the tax system was propelled by investments in process review and integrated information systems development. It has also relied on the use of technologies like artificial intelligence and the implementation of computer security solutions.
Reduced Costs of Doing Business
Entrepreneurs have also greatly benefited from virtual services and tools amid the pandemic. For them, the most significant benefit has come in the form of virtual assistants. Virtual assistance has always been a good business case when a company wants to extend its capacity.
From solo businesspersons to large corporations, smart business owners understand the importance of outsourcing some of their tasks. This frees up their valuable time for more profitable activities. Why are virtual assistants in such great demand during this global pandemic?
A Round-the-Clock Team at Hand
Virtual assistants (VA) work remotely, and their flexibility allows them to work when called upon. Businesses have used the input of virtual assistants to compile data and venture into new areas of operation.
A VA comes in handy to help businesses not overwork their existing staff. Work is, therefore, delivered within deadlines and decisions made promptly.
A VA can be tasked to work overnight when the rest of the team is resting. This means that the data required or the next day's work is ready in the morning, and no time is wasted. It's like having a 24-hour office team working round the clock for enhanced productivity.
Enhanced Business Growth
For businesses that can't afford to hire full-time employees, virtual assistants help them grow their businesses.
They accord the company the necessary help while the owner handles the tasks that generate new business. A VA is a go-to person for bookkeeping, managing emails, updating a website, and researching new opportunities.
Cost-Efficiency
The best part of hiring virtual assistants is that they can be in any part of the world. A travel company with assistants from all over the world, for example, has a global footprint to grow the business.
All this comes at money-saving costs as it doesn't need to spend on physical office space for the workers.
Virtual assistants get paid for the work they do. Unlike with employees, a company doesn't have to worry about salaries, benefits like insurance, and paid leave where a VA is concerned.
This comes as a relief for a company that's only trying to grow or survive through the pandemic.
Reduced Costs of Hiring
It's not uncommon for companies to onboard their virtual assistants as full-time employees. When this happens, the costs of hiring and training are slashed. This is because the VA is already aware of the business operations and requires no training.
If a VA likes working for a company and is eventually offered a job, it's a win-win situation for both parties.
Delegation of Repetitive Tasks
There are those tasks that must be done daily for the smooth running of the business.
They can be mundane yet costly if they're not performed the right way. Virtual assistants don't mind handling these supportive tasks for your business.
Since not everything requires the business owner's attention, leaving them to an assistant is more productive.
Freedom for Continued Client Relationship
When an entrepreneur delegates tasks to a virtual assistant, they are left with ample time to continue relating with their clients.
This lets them continue with the planning and implementation of crucial business projects. They can talk to clients about pertinent issues and create new projects for business growth.
Ongoing Online Learning
The global pandemic meant that schools had to close down all over the world. This has changed how learning takes place, especially since learning institutions embraced online learning platforms.
Research shows that online learning has a higher rate of information retention and takes less time. The changes experienced so far might be here to stay.
On the Downside
Online learning has its challenges. Some students in different parts of the world have no access to reliable internet. Others struggle to participate in digital learning due to cultural and other factors. This gap can be seen across countries and more so between income brackets within states.
Research shows that online learning is highly effective for those who have access to the internet and the right technology. Students have been found to learn faster as the classes only require less than 40% of the traditional classroom setting.
Learners can revisit what they've been taught, skip what they already understood, or accelerate the program.
The Future of Online Learning
There's a need for teamwork, creativity, organization, and a genuine love for learners for successful virtual learning programs. Teachers should also:
Communicate regularly with their students in-person or digitally
Provide opportunities for peer-to-peer collaboration
Set clear expectations and goals while exercising flexibility
Use data-digital curriculum for personalized learning
Encourage a collaborative learning atmosphere
Final Thoughts
It's clear that the Covid-19 pandemic has disrupted all sectors in the economy. Fortunately, the virtual platform has played a role in ensuring that things keep running as they should.
Right from the healthcare sector to the education and business sector, there are transformational changes that you can't deny.
Virtual services seem to be the new norm going forth. As such, it's recommendable for business to embrace virtual assistance.
This will help them keep growing their businesses at reduced costs, especially those that can't afford to hire full-time employees. Overall, every sector should pave the way for virtual services by working on the already existing challenges.