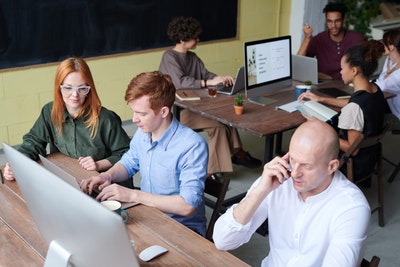 When your business starts to increase its reach and more orders start to roll in, you may need to seek out some steps that you can follow to ensure that you can accommodate the increase in customers and expand to suit your progress.
It can be so disappointing to have to turn a willing customer away due to the fact that your business does not have the means to cope, so avoiding this is essential to ensure that your organization can continue to grow and prosper and reach new heights every day.
So, if you're looking to expand your business and would like to find out a little more about how you can increase your reach without encountering considerable risks, then read on for some of the best hints and tips that you can make the most of today!
#1 Buy Or Build New Premises
Failing to upgrade your premises as your business grows will put both you and your workforce in a difficult position.
If you do not have the equipment and space to accommodate an increase in orders yet you still expect your staff to get the work done, you are going to force your business into meltdown and lose all of your progress and effort.
Alternatively, making the decision to buy or build a new workspace will provide your employees with the platform that they need to perform to their full potential, and the initial investment will soon be earned again in profit.
Searching for new premises that will suit your business can be a tricky task, so be sure to contact a professional agency and pass over your requirements so that they can find the best property for you.
Alternatively, seeking out your own commercial construction services to create your very own business building will give you far more scope to personalize the project and ensure your needs are met, so consider this option if you feel as though you cannot find other premises that fit the concept you are looking for.
#2 Hire Remote Workers
If you don't want to have to fork out large amounts of money for new premises, an alternative idea that you may be interested in involves hiring remote workers. These staff will work for your company, but from a remote location so that they do not take up space or resources inside your current premises.
This is usually better suited to roles that involve mainly computer-based work as you can make the most of file-sharing software to ensure they stay in the loop wherever they might be.
Many people are opting to work from home full time, and hiring such a person could help to increase your companies output without the need for an extra desk.
With any luck, the 2 options outlined above will offer the inspiration that you need to pursue your quest in expanding your business to accommodate your increasing reach. Whether you choose to source new premises or hire remote workers, be sure to do your research to reduce the risks!
Which option are you considering to expand your business?